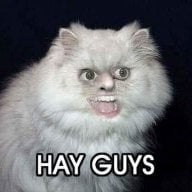 Joined

Mar 24, 2015
Messages

439
Trophies

0
Age

26
XP
Country
Link
According to new research by Cydney Dupree, assistant professor of organizational behavior at Yale SOM, white liberals tend to downplay their own verbal competence in exchanges with racial minorities, compared to how other white Americans act in such exchanges. The study is scheduled for publication in the
Journal of Personality and Social Psychology
.
Warmth, related to intentions towards others, and competence, related to the ability to carry out those intentions, are two fundamental dimensions of how we see others and portray ourselves in social interactions. Stereotypical portrayals of black Americans generally show them as being less competent than their white counterparts, but not necessarily less friendly or warm, Dupree explains.
The team found that
Democratic candidates used fewer competence-related words in speeches delivered to mostly minority audiences
than they did in speeches delivered to mostly white audiences. The difference wasn't statistically significant in speeches by Republican candidates, though "it was harder to find speeches from Republicans delivered to minority audiences," Dupree notes. There was no difference in Democrats' or Republicans' usage of words related to warmth. "It was really surprising to see that for nearly three decades, Democratic presidential candidates have been engaging in this predicted behavior."
The researchers found that
liberal individuals were less likely to use words that would make them appear highly competent when the person they were addressing was presumed to be black rather than white.
No significant differences were seen in the word selection of conservatives based on the presumed race of their partner. "It was kind of an unpleasant surprise to see this subtle but persistent effect," Dupree says. "Even if it's ultimately well-intentioned, it could be seen as patronizing."
I mean, I always knew this, but now there's been a study done that actually proves that liberals don't think that highly of minorities, at least subconsciously.