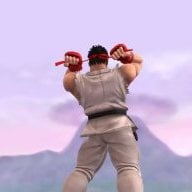 Joined

Jul 30, 2016
Messages

1,223
Trophies

0
XP
Country
So the good japanese, who in their own right can (and tend to) be ultra nationalistic, are just such a swell population of people that learned to suppress their emotions in everyday public live - because of race -- not because of a lack of space, and necessity, but because of genes.
Culture, race/biology and history are linked. The lack of space on Japanese islands and the east coast of China made more cooperation indeed necessary for survival. Uncooperative individuals were probably more likely to be excluded from the gen pool. This affected genes. Cold winters in Europe and the plague of the 14th century probably also effected the genes of Europeans to a significant extend. If culture and race were not linked, you would not see the American culture change so drastically. The original European-Americans valued freedom (religions, gun ownership, speech) above most things. As demographics change, so do values. E.g. Chinese immigrants are less likely to value these things. You think if America became 30% Chinese you wouldn´t see a drastic cultural change?
Please - I think I interrupted you feeling superior for something you are born with. So glad, that you won that lottery and now are a normal human being.
You should be banned for creating strawmen. I do not feel superior, nor have I called any ethncity or race not normal. If anything, my own ethnicity is unusual. The assumption that life is comparable to a lottery ticket is silly or needs religious assumptions. I am the result of my parents. My parents do not come from China or Africa. So the chance of my being Chinese or African was 0.
@mods: I am sorry for double posting.