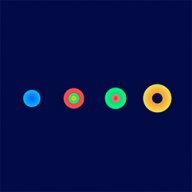 Joined

Oct 9, 2021
Messages

10
Trophies

0
Age

21
XP
Country
Hi guys, let me introduce you to my problem.

My father had modded my Wii several years ago and since that time I have always played without any problems via Wiiflow.
A few days ago I detach my HDD and replace the old wiiflow files (I think I still had version 4.1.2 or similar) with the new wiiflow Lite files, to try to use the new version. I don't touch anything inside the system. Everything works, for a short time ...
A few days later I go back to the Wii menu and when I open any channel I get the message "system files damaged".
From that day the wii turns on and gets to the menu but any channel I open gives me an error. I can't access the settings.
I have no idea how the new WiiFlow affected some system files ...
With a little luck, however, I can start the "letterbomb" exploit and from there I update and reinstall HBC and BootMii (already present but with old versions). HBC opens to me and I understand that my Wii actually works and from HBC I have full power. I'll make it short:
I install priiloader and update all IOS and cIOS with Pimp my Wii (bringing the versions of Waninkoko to those of Hermes and d2x), the problem remains.
I reinstall the default theme of the Wii menu with MyMenùifyMod, the problem remains.
I download ALL the updated IOS and cIOS from ModMii and reinstall them one by one with YAWMM. I also reinstall the system menu 4.3E (my Wii was born with this firmware). I was sure I had solved it!
Nothing! The problem keeps coming back! I do not know what to do.
Is there a way to put your hand on the system in more depth? It appears that it is not a corrupt IOS issue at this point as the Wii has full functionality in everything (I can safely play it).