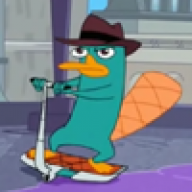 Joined

Apr 11, 2003
Messages

9,106
Trophies

2
Age

36
Website
XP
Country
May 21, 2007
I had to run the register today so I don't have many stories for today.
There was a guy who was mad that there was a rebate on an item and thought we should have to fill out the rebate for him because we won't just give him the money. Now, I don't like rebates any more then the next person, but why do we need to fill out his address for him? I told him sorry but I didn't know where he lived and he'd know better then anyone.
Another lady was furious because she could only use 3 of the $3 coupons a day.
Lady:
So why can't I use all 6 of my coupons?
Me:
Because that's the rule.
Lady:
Where does it say that?
Me:
On each coupon and on this giant sign right in front of me.
Lady:
Well, with gas being so high, I don't appreciate having to come back another day to buy the rest of my stuff.
Me:
Then buy it all now.
Lady:
But then I can only use 3 coupons.
Me:
Correct.
Lady:
Can I do two separate purchases and use 3 on each?
Me:
No, it's 3 per day, not 3 per purchase.
Lady:
What if I use a different credit card.
Me:
It's 3 per day.
Lady:
What if I came back later tonight, how would you know its me?
Me:
Because I would remember you.
Lady:
Well what if I came back tomorrow when you aren't working?
Me:
Then you can use 3 more coupons because it's a new day.
Lady:
Fine, I'll just buy my stuff somewhere else.
Me:
Okay, have a nice day.
The lady then leaves not buying anything.