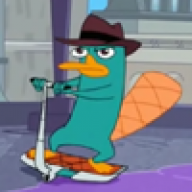 Joined

Apr 11, 2003
Messages

9,106
Trophies

2
Age

36
Website
XP
Country
June 24, 2007
Guy:
I need a refill like this.
*He hands me a Cross gel ink tube. I look at what we have.
Me:
Sorry, we only carry ballpoint Cross refills. Nothing gel.
Guy:
Well, I've been here 2 times already looking for this refill and you never have it.
Me:
We aren't able to carry every kind of refill because of the huge amount of different kinds.
Guy:
But I bought this f***ing pen here. You telling me you don't carry the f***ing refills for it?
Me:
The only ones we carry are ballpoint. They will fit your pen, they just won't be gel.
Guy:
I've been here 3 times already before looking for this refill.
*By this point, another employee has come over to see what the fuss was about.
Other employee:
We can see if we can order you the refill online.
Guy:
Well, that won't do me any f***ing good today will it?
Me:
I'm sorry, but we don't have the gel refill.
*By now, the guy is about 2 inches from my face screaming at me.
Guy:
This is just f***ing stupid that you don't carry refills for the pens you carry!
*I just stand there starring him in the eyes. After about 10 seconds of starring, he starts to stomp down the aisle.
Me:
Have a nice day!
Guy:
Shut the f*** up!
*He then goes up to the manager and complains about how we don't carry the refill and how he was gonna call corporate. The manager gave him the number to call to complain. He then stomps out the door and across the street without looking and almost gets hit by a car which honks at him and he yells something at the driver and continues on. The manager actually knew his name because he's called and complained about just about everything to corporate who at this point ignores his complaints.
It was a good day.