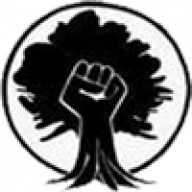 Joined

Nov 6, 2002
Messages

635
Trophies

0
Age

36
Website
XP
Country
First and foremost big thanks to bailli for his patcher, which started me to working at this and big thanks to FoxMcClaud for all his help along the way. Oh and the trucha signer authors, couldn't have done it without them.
By changing some lines in the SSBB .inf it is now possible to avoid dual channels and skip the 15% trick. Not sure if it's allowed here to post the modified .INF or not, so I'm going to have to wait for some sort of OK from the mods before I do. My system did update, however the update bar filled right to the middle then right to the end.
It seems that my firmware has remained 3.1U.
Seems this happens anyway.
Sorry for the bad quality pics, but I was rushing and frankly suprised that a good 5 hours of work actually produced something.
A bit of a helping hand.
Firstly, here's a great
Tutorial
for getting everything set to replace the nesseray file. Props to IBNobody
http://gbatemp.net/index.php?act=ST&f=...=76657&st=0
Here's my modified .INF
http://www.filefactory.com/file/6672f5
(Mirrors, thanks Phil :: CSF)
http://rapidshare.com/files/98553240/ProphSSBB.inf
or
http://www.megaupload.com/?d=ANRG9386
The file that you are replacing resides on the first partition /root
Edit: after trying to recreate my results on a clean .iso I ran into a error code 6 in the signer. Not sure if this is happening for anyone else but just incase I have found a fix. Read on.
Quick
Tutorial
:
1. Open your SSBB iso in the trucha signer
2. navigate to the /root folder in located on the first partition.
3. Right click the __update.inf then choose EXTRACT TO FILE. No idea why this step is needed but it avoids an error 6 in the next step so just save this .inf anywhere; you won't be needing it again.
4. Now Right click the __update.inf again and choose REPLACE. Within the prompt, navigate to where you saved ProphSSBB.inf and select it.
5. Should go through and give a success message. Now right click the partition icon and click Trucha sign it! I Signed both partitions for the heck of it, you should too.
6. Don't forget to region frii.
7. Burn.
8. Go boot her up, when prompted let it update FULLY.
9. Enjoy SSBB without the Dual channels or risk of bricking your wii.
Edit: Works for the Ntsc realease on Pal systems, Great little guide by Rodak
http://gbatemp.net/index.php?showtopic=77946&st=0