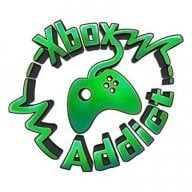 Joined

Mar 3, 2019
Messages

18
Trophies

0
Age

31
Location
Website
XP
Country
Hello!
Generic info
Model: Erista patched
eMMC FW: 10.2.0
Modchip: SX Core
SDCards: SanDisk 200GB / 32GB // Filesystem: FAT32
Hekate: hekate_ctcaer_5.5.1_Nyx_0.9.7
Atmosphere: atmosphere-0.16.2-master-d7b14f48+hbl-2.4.0+hbmenu-3.4.0
Problem
Upon selecting fusee-primary.bin in hekate, the following error appears

ERROR Fatal error: [NXBOOT] Failed to mount eMMC!

Press POWER to reboot

This happens for OFW from eMMC and CFW.
Steps that lead to this issue
1. Console was in working condition
2. Disassembled console
3. Hooked up the Micro-USB port to the Modchip
4. Flashed Spacecraft-NX yesterday (
https://github.com/Spacecraft-NX/firmware
) to the SX Core Modchip in Windows, via provided batch script.
5. Let the auto-tuning run, while having PSU connected. Took like 20-30mins.
6. Verified successful flash -> Spacecraft Logo appears with text "NO SD"
7. Tried the known-good SDCard setup by booting hekate and selecting "fusee-primary.bin" from Payloads menu
8. Error mentioned above appears
Steps trying to fix / starting from scratch
Starting fresh
1. Formatted SDCard
2. Copied over fresh hekate / atmosphere
3. Stored fusee-primary.bin in sdcard:/bootloader/payloads/
4. Tried to start payload again from hekate -> same error
Restoring eMMC
1. Formatted SDCard
2. Copied over fresh hekate
3. Created sdcard:/backup/<some_id>/restore/ folder
4. Copied nand backup (rawnand.bin.00 - rawnand.bin.14) and BOOT0/1 files there
5. Did full eMMC restore via hekate
6. Launching OFW from eMMC worked *ONCE*
7. Launching payload gives mentioned error
eMMC Info
eMMC info menu in hekate shows everything properly, device info and partitions.
Questions
1. fusee-primary.bin is the correct payload for chainloading from hekate with Spacecraft-NX?
2. Can I do some other low-level testing to ensure eMMC is working properly?