Joined

Feb 4, 2010
Messages

27,880
Trophies

0
Age

34
Website
XP
Country
Sony's software was months out of date.
New information about the Sony hacking.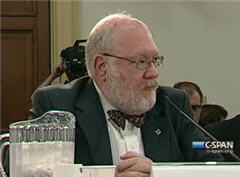 New information has come to light surrounding the Sony hacking incident.
According to Dr. Gene Spafford, a security expert Purdue University, Sony was informed of a security concern months before the incident. A user on Sony's public forums informed them that the version of Apache (web server software) Sony was using on it's servers was out of date, and not running behind a firewall. According to the report, no action was taken to remedy this.
Anybody who works on servers can tell you that it's often a pain to update the software running on them. You run into deprecation of required functions, incompatibility with other software, you often have to re-create configurations, and sometimes you need to get used to a new method of doing things. This process costs a company more money as they often need to pay their techs overtime, and servers are often down for periods of time as the upgrades are completed and troubleshooting steps are done.
This doesn't mean it's okay to slack off! It's very important to stay up-to-date from a security perspective. Newer versions of server programs come out often because they fix security vulnerabilities. If your server isn't updated, then even though the new version of the software may fix a flaw,
your
server is still vulnerable to it because you haven't updated. There's often a buffer time between when an exploit is patched and when it's targeted in the wild, but waiting multiple months is well beyond an acceptable limit.
There's many places online where security flaws are publicly published, where people are encouraged to submit security flaws they've found in a program so that the creating company in question can fix it, and so users of the software can be warned. These are valuable resources for companies, to the point where some companies run bug trackers themselves on their site. The problem is that since many these are public resources, the company in question is not the only one with access to the information. Submissions often include a proof-of-concept exploit to prove to the company that the flaw should be taken seriously, but it's often not hard for an anonymous visitor to take the proof-of-concept code and modify it into something that's actually dangerous.
This is an issue that a company such as Sony
should
be well aware of.[/p]

Source

Discussion