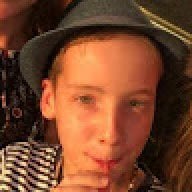 Joined

May 22, 2022
Messages

1
Trophies

0
Age

22
Location
XP
Country
Is it possible to mod Xbox 360 games on the Xbox series X by doing a file swap similar to replacing a file in a Xbox 360 ISO file? (Not asking for iso's or ISO mods) So yes, how do i do this? I'm new to Xbox series X|S developer stuff, i don't even have the console yet. But i'm posting this for the future and other people that maybe want to do this. I do know i want a series S. Just for If that matters for the tutorial(please no talk about why the Xbox series x is better Please!)
Please tell everything i need to do, from having the game installed from the online store, and before enabling dev mode. That will make it a lot easier. You don't have to, but i really prefer it that way.
(if you don't want to included enabling dev mode, that is okay, i'll figure that out. But please include installing a file browser and which one.)
the homing attack is mapped to the boost button, so sometimes when you try to land a homing attack on a enemy, that is hovering in the air, (take the section Just before jungle joyride's end rail for example) and the homing rectile hasn't loaded in, you air boost, and fall to your death. Oh and alse because Any other Sonic game has homing attack mapped to jump, so i'm kinda used to it.