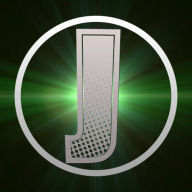 "Why does your name have so many numbers?"
OP
Member
Joined

Jun 26, 2014
Messages

152
Trophies

0
Location
XP
Country
I'm having a problem regarding Mario Kart Wii competitions, which is that it isn't sending any messages to my Wii Message Board. Here's a
link
on what it is. I set it up and followed all instructions. To clarify, I am getting competitions, and they work fine. They arrive on the Mario Kart Channel, I can play them, and I can send my record, it's just the announcement letters don't come. It may not seem like a big deal for others, but I honestly really wanted them. I've already turned off and on the message delivery service in MKW dozens of times, and turned off and on WiiConnect24 dozens of times too, but still no avail. But, I've set up my Wii with
Riiconnect24
. It would replace Wiiconnect24, or at least, the News Channel. This was back in May, when it was still not fully ready. It required a DNS change, and installing a patched IOS31. I already created a new connection and installed an unpatched IOS31 from NUS Downloader, and RC24 was no longer on my system. However, the same problem still remains. I still can play competitions, but not receive announcement letters while and while not having Riiconnect24 installed. So RC24 isn't the problem. I've also checked to see if I could get letters in my message board in the first place, so I went into Super Mario Galaxy, took a picture of my Star list, sent it to the Message Board, and turned off my Wii, and sure enough, my slot light lit up, and I had a picture of my star list on the message board. So my Wii CAN receive messages. I honestly don't know what's wrong. Any tips or suggestions are appreciated.