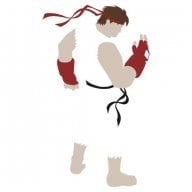 Well-Known Member
OP
Newcomer
Joined

Jul 23, 2019
Messages

56
Trophies

0
Location
XP
Country
EDIT: All is well. I took a deep breath, sat down and worked through it. Hacked my Switch again from step 1, and everything is working excellently now. I'm shocked and pleased by how far Switch hacking has come since the first time I hacked my Switch back in 2018. Thanks for all your help everyone!
--------
I've spent the last two days bashing my head against this problem and I just can't figure it out. I've done this before. I hacked my Switch 2 years ago and everything went fine. I don't know what it is that I'm doing wrong and I'll take any advice I can get.
*ahem* so I followed this guide
https://nh-server.github.io/switch-guide/
I have a launch Switch so I used RCM and injected Hekate and followed the guide step-by-step
Fast forward to the end - I finished the entire setup and... nothing works
I try to install tinfoil using the auto installer, doesn't work
I try to use tinfoil applet, and it crashes, but when it doesn't crash, it gives thread errors instead
I grab the
sigpatches
, I think I'm grabbing the right
sigpatches
anyway... still nothing works
Try awoo instead... download
sigpatches
through awoo... oh hey nice my entire emummc setup is now inaccessible from within hekate. cool. guess my patches.ini got deleted or... something? I don't know anymore. Time to start over from scratch, I guess!
I'm so fucking excited.

As of right now, I'm going to start over from the beginning. Re-hack my Switch from step 1 because I just love wasting my own time.
Could someone who is familiar with the guide I posted, please help me figure out what I need to do from there to install titles from USB? Is there a different guide I should be following if I intend to install titles at all? Maybe I should just be using this one (
https://switch.homebrew.guide/index.html)?
I don't know anymore.