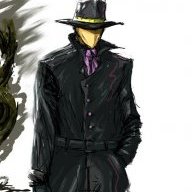 Joined

Dec 12, 2020
Messages

14
Trophies

0
XP
Country
Hello, all.
I am currently playing Snatcher Sega CD on my New 3DS via the .CIA VC inject method laid out in the following tutorial:
https://gbatemp.net/threads/sega-cd-mega-cd-3ds-cia-maker-tutorial.571356/#post-9295429
You essentially use the shell of a Genesis ROM and stuff its extracted folder with the CD Image and information. The Forwarder program required is Ultimate Gen-MD, and it uses RetroArch's Picodrive as its default base emulator (though there is an option to choose Genesis Plus GX).
I can attest to the fact that this method does indeed work. I have installed and played Rise of the Dragon for Sega CD via this method, and it ran flawlessly. Unfortunately, the same cannot be said for Snatcher. Toward the beginning of the game, after getting out of the Turbocycle at the abandoned factory, the game stalls for a painfully long time before loading the text options. Inside the factory itself, I experienced the same issue when examining a certain smashed robot, as well as a certain decapitated corpse. And the excessively long periods of lagging and stalling keep sporadically occurring throughout random points of the game in my current playthrough, often when the game is being tasked to load the simplest of things (like a door knock sound), and it's very annoying. After downloading a billion trillion different dumps, and editing all kinds of different .CUE sheets with different .BINs to no avail, and finally, researching the issue online and in these very forums, I think I can safely rule out my particular files being the problem.
rigoriga said:

I've been playing a few minutes of Snatcher and I just got to the Factory in Bios ver 2.21. It freezes, but will investigate with a lower revision bios.

Edit: Just investigated it on 1.10 as well. There are points where the emulator is struggling to load parts of the game, including the introduction at the factory and with investigating Little John. It does not do this on KEGA.​

Using a n3ds w latest stable Luma.​
SG6000 said:

This issue affected my playthrough of Snatcher using Retroarch's Picodrive to the point that I stopped playing. I got the impression at the time that it was a known issue.
I have tested multiple different dumps on both Kigen (which uses Picodrive 1.9) and Kega Fusion. They work absolutely fine with Kega Fusion, and behave pretty much exactly the same as they do on the 3DS -- excessive stalling & load times -- with Kigen. Snatcher is one of my all-time favorite games, and I'd really like to get this running optimally on my 3DS if I possibly can. Is anyone familiar at all with this, or have any tips to fix this issue?

Ultimate Gen-MD Fowarder Maker has an option to use Genesis Plus GX as the base emulator, but I can't seem to find any emulators online that use it in order to test it. And if I were to use this emulator, would the BIOS need to be named something different?​
Any tips, help, or suggestions would be greatly appreciated.​