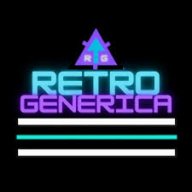 DerekGeneric831
OP
Member
Hey guys, i'm having abit of an issue.. and would really appreciate the help!
specifically with just ONE game on my console.
When i open Super Smash Bros Ultimate.. it crashes immediately with
"The software has closed because an error has occured"
I originally used
cheats
with the Tesla Overlay Menu and never had any issues..
until weird things started happening in the game such as long loading times which would freeze, certain spirits weren't appearing in game aswell.
I decided to restart my switch and thats when the error appeared whenever i opened the game.
i've tried all of the below to try to fix it.. however nothing has fixed the issue.
1. Deleted the game and reinstalled a different dump to see if the game had been corrupted.
2. Backed up my save file to checkpoint and deleted my save file to see if it was the save
3. Tried a different user account to see if it was the User attached to the game
4. Deleted Atmosphere and all files associated with Atmosphere and replaced them with fresh files
5. Completely removed Tesla Overlay and anything associated with it incase that's the issue
6. Tried re-adding the Tesla Overlay and activating cheats right before the crash but it doesn't give me the time to do so.
If anyone has a fix for this.. i'd really appreciate it.
Had an issue with Dragon Quest XI:S a while ago that was similar and the only thing that fixed it..
was getting another switch console and setting it up with CFW again.
PS: i've never used Mods on SSBU
So it won't be an issue related to Mods.
Strictly just used
cheats
provided by the Tesla Overlay.
OFW: 12.1.0
CFW: Atmosphere 0.19.5 w/ Latest Sigpatches
Running: Tesla Overlay Menu w/ Cheats