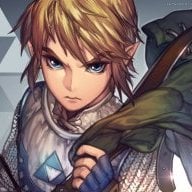 Active Member
OP
Newcomer
Joined

Aug 10, 2018
Messages

37
Trophies

0
Age

23
XP
Country
A couple of days ago while I was at college my older brother wanted to play some TMS#FE, wich has dlc so he needed mocha. When I combe back, I get the surprise that somehow Sleepii was broken. Whenever I pressed on Exploit it would start to fade to white like normal but freeze before even the "exploit" screen vanished. And it wouldn't even dim the screen.

So there I was thinking it was sleepii but come to find out, it actually works on every other account except mine. (And yeah, he used mine because "it almost never works on his").

So, my question is, does anybody know why this might be happening to me and a way to fix it?

Already deleted my browser data but to no avail, it keeps freezing all weird. Is there any way to reinstall or just straight up factory reset the browser app on the Wii U?

Thanks.

PS: Please, don't just say "well, use the other accounts". Please don't.