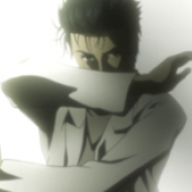 Joined

Jan 3, 2016
Messages

1,563
Trophies

0
XP
Country
Yeah but the link i just linked, is how to use the oothax entrypoint isn't it? Because in the link it just says:

6.) Exit out of OoT3D, and load your preferred exploit again. This time, run the OoT3DHax installer.

That is the stage i'm confused, where does the OoT3Dhax installer come from? xD And where/how do i run it?
Mmn I got you covered man. Do you have another way to get into homebrew? Like browserhax? If so, this'll be much better.
1. Download smea's starter pack:
https://smealum.github.io/ninjhax2/starter.zip
2. Extract everything in the start pack and put it in the root of your sd card (overwrite everything it asks for if applicable)
3. Get into the homebrew menu
4. Run the application that says something about an oothax installer (don't know the full name)
5. Follow the on screen instructions (it's ok if you mess up, you won't brick)
6. Profit