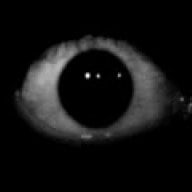 Well-Known Member
Newcomer
Joined

Apr 11, 2021
Messages

48
Trophies

0
XP
Country
I'm on atmosphere 20.0.1 and HOS 12.1.0
I've tried all sigpatches on the internet. Even tried hekate.

But I'm still having the problem that the latest games are not working. They give the error "Unable you start the software." Note - Older games works fine.

Games that I've tried that are not working
Super Mario 3D World+bowser's fury
Legend of zelda skyward sword HD
Hyrule warriors - Age of calamity

Can anyone help?
Try this. Load up Lockpick and dump your prod.keys from the Switch. Download Switch Army Knife on your PC, put the prod.keys in the bin folder of Switch Army Knife. Convert the base game .nsp file to an .xci file with Switch Army Knife. Install the converted .xci with Awoo and NS-USBloader over USB or copy it to your SD card and install with Awoo. Install your .nsp updates and DLC after that. If you still get "Unable to start software" restart the Switch and load the game again. I had this issue along with another person and this worked for us. I have no idea why converting the base game to an .xci worked for us but it got the game running.