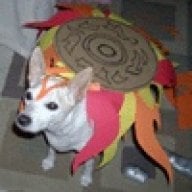 Well-Known Member
OP
Member
I have an spare upscaler I used for my dreamcast so I could connect it through VGA to my Samsung LED 1080p HDTV. However, I just got a real VGA cable for the Dreamcast, so I ended up with the upscaler being used on nothing right now.

Is it worth using the upscaler with my Wii, or would the image end up being the same as HDTVs already upscale images?

I would just try it, but I have so many cables that I prefer to ask before even attemtpting to go through that "forest" of cables.