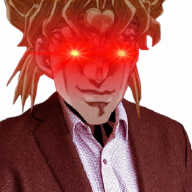 Joined

Jan 28, 2021
Messages

19
Trophies

0
XP
Country
I recently bought a '482 games in 1' DS cartridge from amazon (put '481 games in 1' into a google search, it should come up) and it obviously works as an R4 card. What I want to know is, I have a couple of DS game hacks I would like to put on the card (I have several microSD cards so I can put the hacks on one of my own and swap them out, although I'm not sure if that does anything bad?), but the last time I tried tampering with an R4 card I completely bricked it, so would I be okay to put a couple of hacks on a microSD, put it into the cartridge and play them without bricking the card or stopping me from playing any of the 482 games on the microSD that comes with it?
The hacks I want to be able to play on the DS are attached and also written below, if they raise any flags the please let me know :/

Another Super Mario 3D
Mario Kart Deluxe
Mario's Holiday
New Super Mario bros Deluxe
Newer Super Mario Bros
Newer Super Mario Odyssey
Super Mario Endless Earth

So to sum up:
1. Does swapping out MicroSD cards in one R4 card have any effect on the R4 or MicroSDs?
2. If I try to play DS Game Hacks using the R4 will it brick it or stop me from playing the 482 provided games on the MicroSD that came with it?
3. Are the specific hacks I want to play on my DS / 2DS compatible with an actual console and will any of them have a negative effect on the MicroSDs, R4 card or my Ds / 2DS consoles?