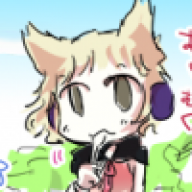 Still a Touhou Fanatic
Member
Shinku's Portal 2 Review:
I will try to stay spoiler free, but know that there may be a few​
Portal 2 wasn't a game I had actually planned on getting right at the start. Mostly due to never having finished Portal 1. So, about a week before it released, I decided to give Portal 1 another go and finish it this time. Despite how short it was, without a guide I had beaten it within 3 hours, I absolutely loved it. However, I am definitely glad I had gotten it with the Orange Box. It's too short to be worth a lot of money. But. By finishing it, I saw why Portal 2 was so hyped. I absolutely loved Portal 1, in a way I haven't loved a game in a long time.
So I prepurchased Portal 2 via Steam. Then I saw the Potato Pack shenanigans going on. As I only had about half the games, I didn't really bother with it until the end. I've seen a lot of people really give Valve some negative remarks for that Potato Pack event. I don't get why, though. Valve was doing little more then both advertising it's upcoming game(Portal 2), getting people to realize just how good indie games can be and advertising those good games, AND tying in a prepurchase event in with things in the game(The least of which: Potato. PoÂta(L)To(2). It was honestly clever.). I'll leave that out for the sack of those who've yet to play it.
Gameplay: 10/10
It's Portal. Place a Portal here, then there, go through, and end up somewhere else. Portal 1 took that and made it fun with puzzles. Portal 2 takes that and adds even more. Adding much more gameplay, more types of contraptions, and constantly killing the poor Weighted Companion Cube in one level, all made for a truly, truly amazing sequel. I cannot find a single thing to criticize in the gameplay of the game. It's unique, it can be challenging, it is sheer fun. Spring plates(Faith plates), the 3 different types of Gels(Repulsion, Propulsion, Conversion), much more varied textures. Not to mention more monotone, sarcastic GLaDOS putting you down every 5 minutes, both intentionally and unintentionally.
But that wasn't all. They did something even better with Portal 2. They added Cooperative Play. It adds a whole new look and feel to the game. Now you can't rely on just yourself. You have to be communicative with your partner to get through, utilizing not 2, but 4 Portals. With the Emancipation Grills everywhere, you truly have to think and puzzle over how to proceed. And proceed with caution. Because you
will
die often. Some puzzles may seem obvious, but are actually much harder. Having completed both the single player campaign and the co-operative campaign, I can definitely say Valve truly shined with Portal 2.
Storyline: 7.5/10
After seeing Portal 1's "storyline", I was vaguely impressed on how little there was, yet how interesting it was to watch unfold. With just 2, pardon me, 3 characters: Chell, GLaDOS, and the Weighted Companion Cube. Valve built off of that, and tied it into the Half-Life universe a bit more with Portal 2, along with giving Aperture Science some nice backstory. They also decided to give Portal it's own version of Saxton Hale: Cave Johnson, Aperture Science's CEO and founder, and spokesperson. Cave Johnson is as insane as he is funny. He's also insane. For science. FOR SCIENCE. He'll do anything to you with his huge sinkhole of a complex. All for $60, in cash! And if you do more, $120! In cash! What more could one ask for in those times?!
And then there is Wheatly. Our story's other new character. Acting as a kickstart and guide for Chell in the beginning of the game, he quickly becomes much, much more then that. For the sack of keeping spoilers to a minimum, I'll just say that he became very interesting. GLaDOS too, because of this, became very complex. While still staying the GLaDOS we all knew and loved(Or hated, you choose.). They act as a counter to the other, and both act as guides for Chell at different parts of the game. The story is small, and kind of weak, but it's funny and is plenty to keep you going through the game, listening to it as you solve puzzle and puzzle and brainstumping puzzle.
Music: 8/10
The music... I was surprised with the music, to be honest. It didn't much appeal to me in the first game. While not my favorite type of music(Minus the Jazz in a certain area. That was awesome.), almost every music track fit the areas to a T.
Replayability: For now, 7/10
I say "For now", because until I see other's start making maps and courses for the game, as we'll all see once Valve releases the Editor for the game. As of right now, though, there's only Single Player, Co-op, and the achievements to do. All of which would take only a few days to do everything. As of right now, until more usercreated content releases, I cannot give this a higher score, because once you beat the game...you beat it. You can go through it again, but you already know all of the puzzles, for the most part, and the story isn't really strong enough to warrant playing through again to enjoy the story. This, for now as of the time I write this review, is Portal 2's only downfall. I may change this later.
Final Score: 8.5/10
The only thing stopping this from being a 10 out of 10 game for me is that it IS rather short for the price. For those that got it 10, 15, maybe even 20% off during prerelease, it's plenty worth it. But Portal 2, as it stands right now, simply is not a $60 game. I could see it at $30. At least until the Editor comes out.
However, I truly enjoyed every moment of the game, and indeed stayed up quite late finishing it. Co-op was nicely handled, the single-player campaign was fun, and introduced a lot of new things, and the updated Source engine is far better as well. So, I leave this with an 8.5 out of 10. I will, however, come back to this review and spruce it up once we see how good the editor is, and how much usergenerated content the game sees.