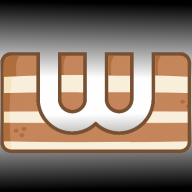 Well-Known Member
Newcomer
Hi guys, complete noob here. I'm very interested in getting a nice custom theme going for my CFW, and have absolutely no idea how to get started. I'm running CB Tiramisu.
My questions are these (and, I totally understand if the answers aren't simple):
1. What's the best way to create/load custom themes?
2. In the images from MikaDubbz (which I can't add to my post yet because I'm a new user), are the console app icons for emulator launchers or folders with games inside?
3. Either way, those look great! How do I set this up?
I've been browsing this forum for a few days now in preparation for getting Tiramisu loaded, so I'm familiar with
some
of the terminology/acronyms etc. However, bonus points to whoever can baffle me the most with something I've not heard of yet!
Thanks in advance!