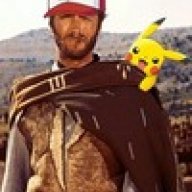 Joined

Dec 20, 2002
Messages

3,429
Trophies

0
Website
XP
Country
hello, i just thought i would give those who care an update on what is going on in shadowxp land...
i am constantly working (for money) or working (at college). any spare time i get is spent with friends or playing my new 360 which, i am considering flashing, however my internet (isp virgin media) is being utter shite right now and i have no idea why, possibly because of the 360? i play on live alot (gamertag: HipsterSocks) and my bittorrent and download speeds in general are throttled, i get my 1mb/s for about twenty seconds because everything slows to a crawl and my maximum download speed is 35-40kb/s... it's ridiculous.

last saturday i went paintballing. in the snow. it was awesome, i got hurt, and now i have epic man flu which is killing me.

i am very much willing to work on the tempcast but i'm not so sure if anyone wants me/needs me there any more? a lot of the team everyone knows and loves seems to have reformed..
i am anti-valentines day