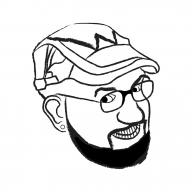 Well-Known Member
OP
Member
Joined

Jun 28, 2018
Messages

363
Trophies

0
Age

32
XP
Country
I know SEN Enabler v6.2.7 [CEX-DEX] [4.87] came out a few days or maybe even as far as a week ago, I forget exactly when. But I was so excited because I am running CFW on my PS3 but still occasionally purchase off the PS Store. My question is: is it safe to boot up SEN Enabler v6.2.7 spoof the version, let the PS3 restart, and then log in to PSN and start buying things? OR should I wait for a more stable hack, I really don't want to get banned. One thing to mention is, I don't do any online gaming, strictly offline, just need a way to get the games off the Network. Then I'll go off the grid for a while. I tend to build my PS1 and PS Minis collection when I get a bit of money to spend. Just curious as to what I should do. Step by step instructions would be swell, cuz I'm not all that familiar with the terms of the hacking scene (well at least for the PS3). If anyone can help me out I'd be very thankful. I'll post what I know about my PS3 Slim 120 GB:


Rebug Toolbox-MULTI
Version: 02.03.02

PS3 System: Firmware 4.84.2 DEX
LV2 Kernel: DEX
Target Type: DEX
COBRA: 8.1
Date: Mar 29th. 2019

UPGRADING INFORMATION
Latest Official REX/D-REX Release that you are currently on
Official – Rebug 4.84.2 REX/D-REX – Cobra 8.1 – Toolbox 2.03.02 – Mar 29th. 2019

I'm on DEX if any of that is confusing to anyone.