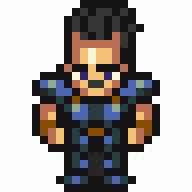 Joined

Oct 27, 2002
Messages

23,752
Trophies

4
Age

45
Location
XP
Country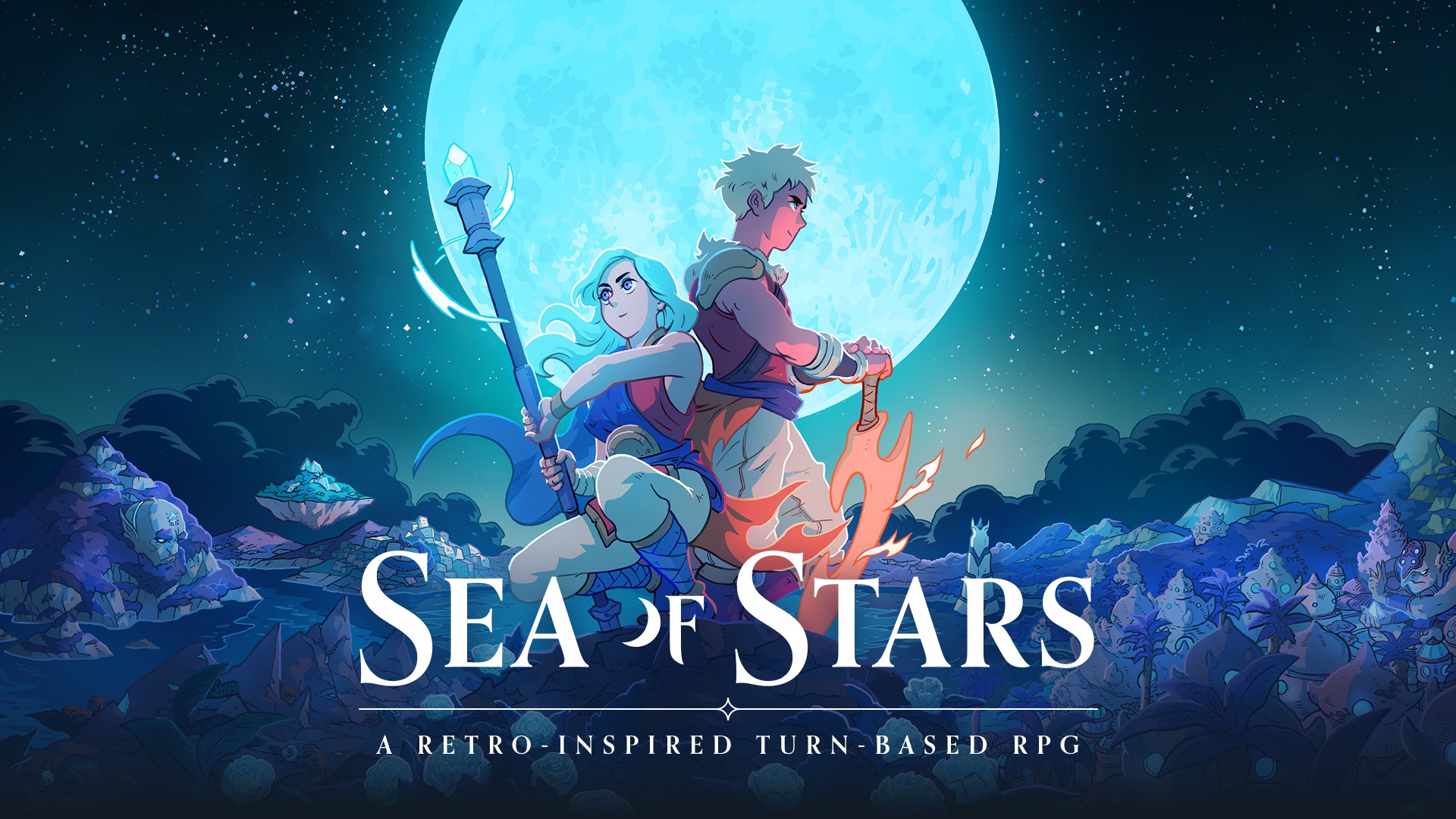 https://seaofstarsgame.co/
Sea of Star is a retro-inspired turn-based RPG, developed by
Sabotage Studio
.
It's in 2D pixel art style and has a Chrono trigger feeling, both visually and the way it plays, with combined character's combat technics.
Yasunori Mitsuda, Chrono Trigger composer, is also composing some musics for the game.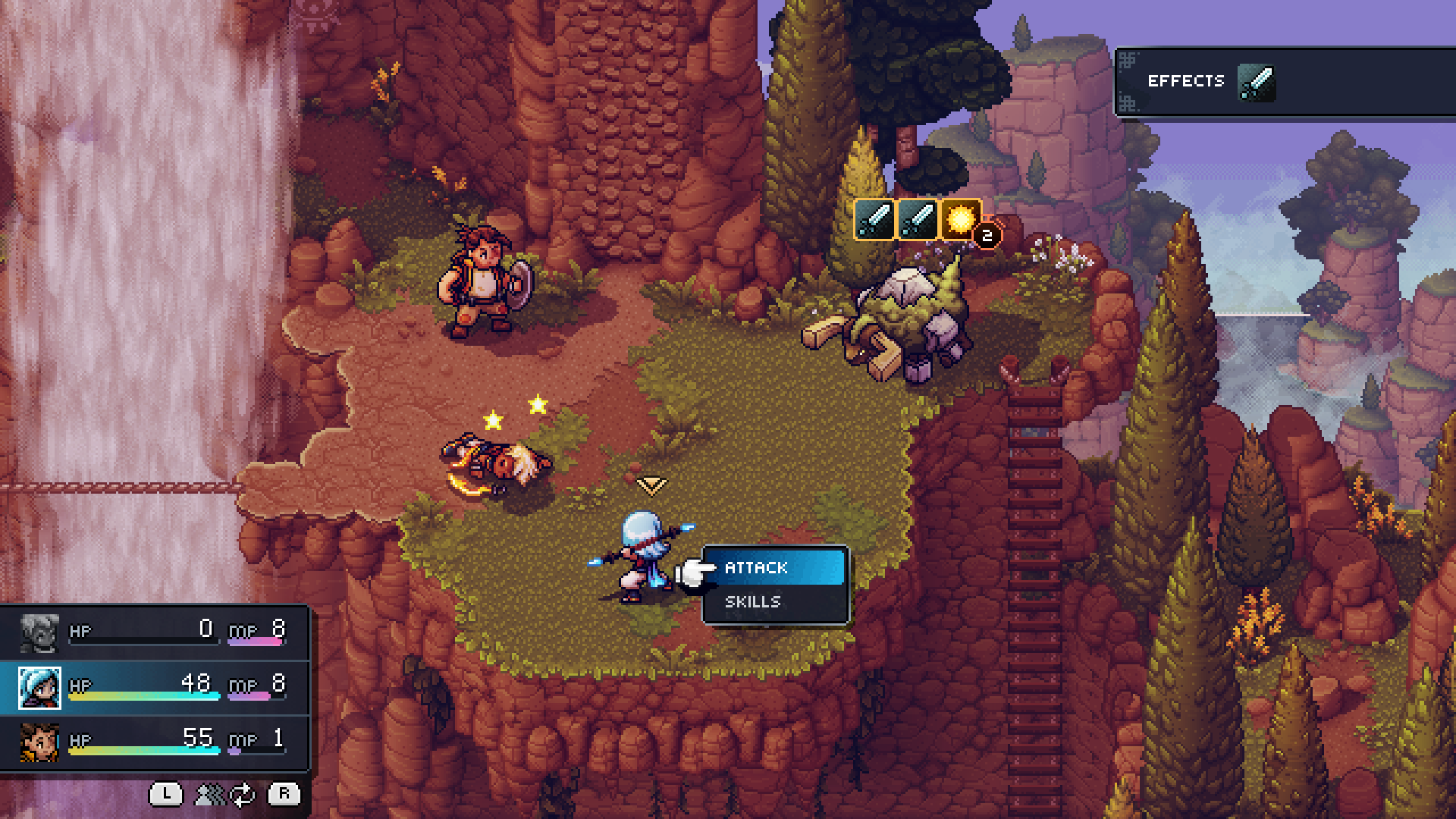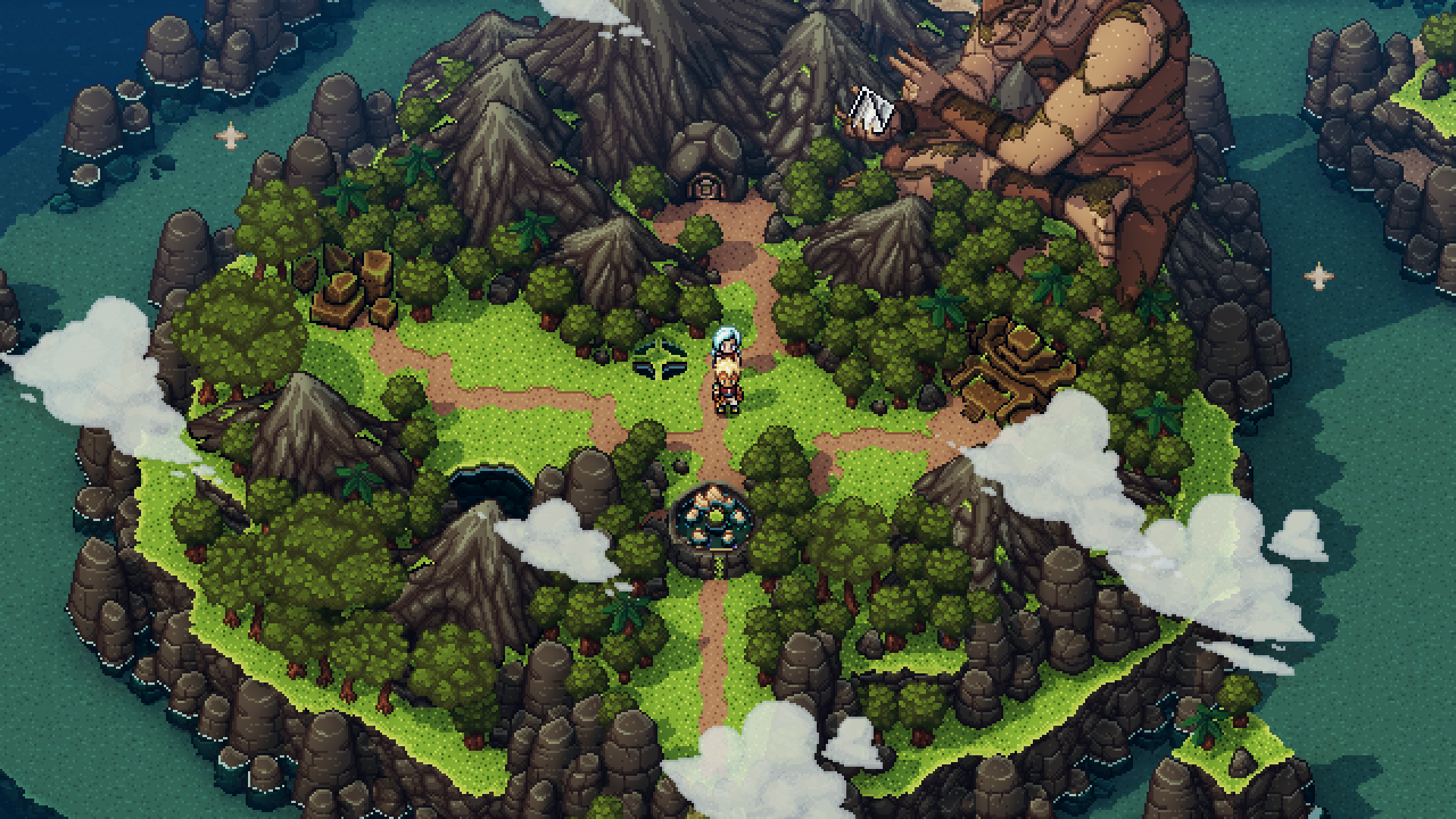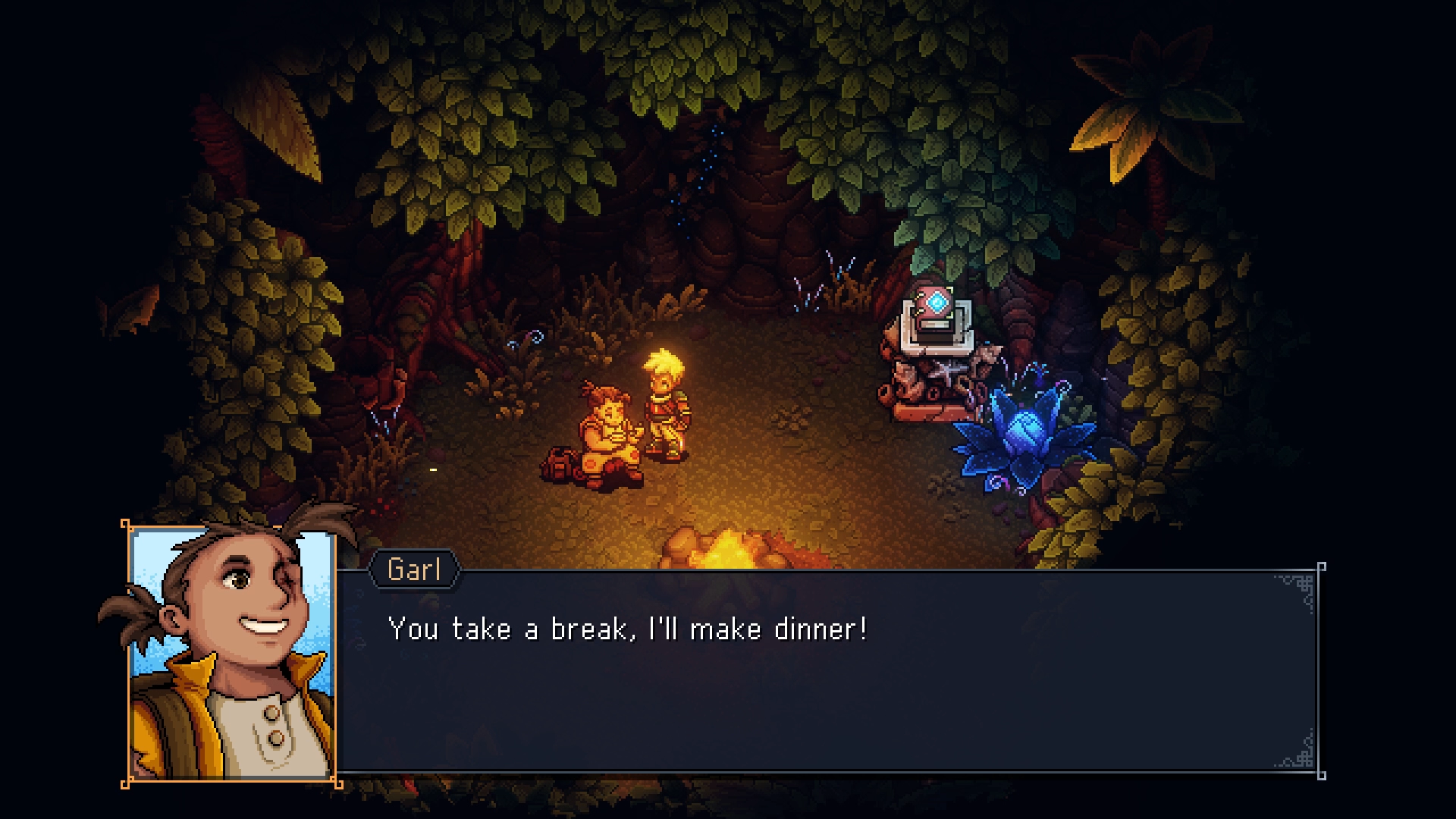 Development and Release
I's currently in development since 2020, planed for end 2022/start 2023. Planed for PC (steam) and console (Switch.. and more should be announced spring 2022).
It has a
kickstarter crowdfunding page
detailing the project.
There are also Twitch previews to see game development progression and its playing system.
Story
Two children, with the power of the moon and the sun, can combine them to perform Eclipse Magic and repel the Evil Alchemist's plans.
Sea of Stars is a prequel to their previous game The Messenger (a retro plateformer/metroidvania) where you could find a sun and moon shrine from and old civilization, long before the big flood. You will visit and sail to different islands.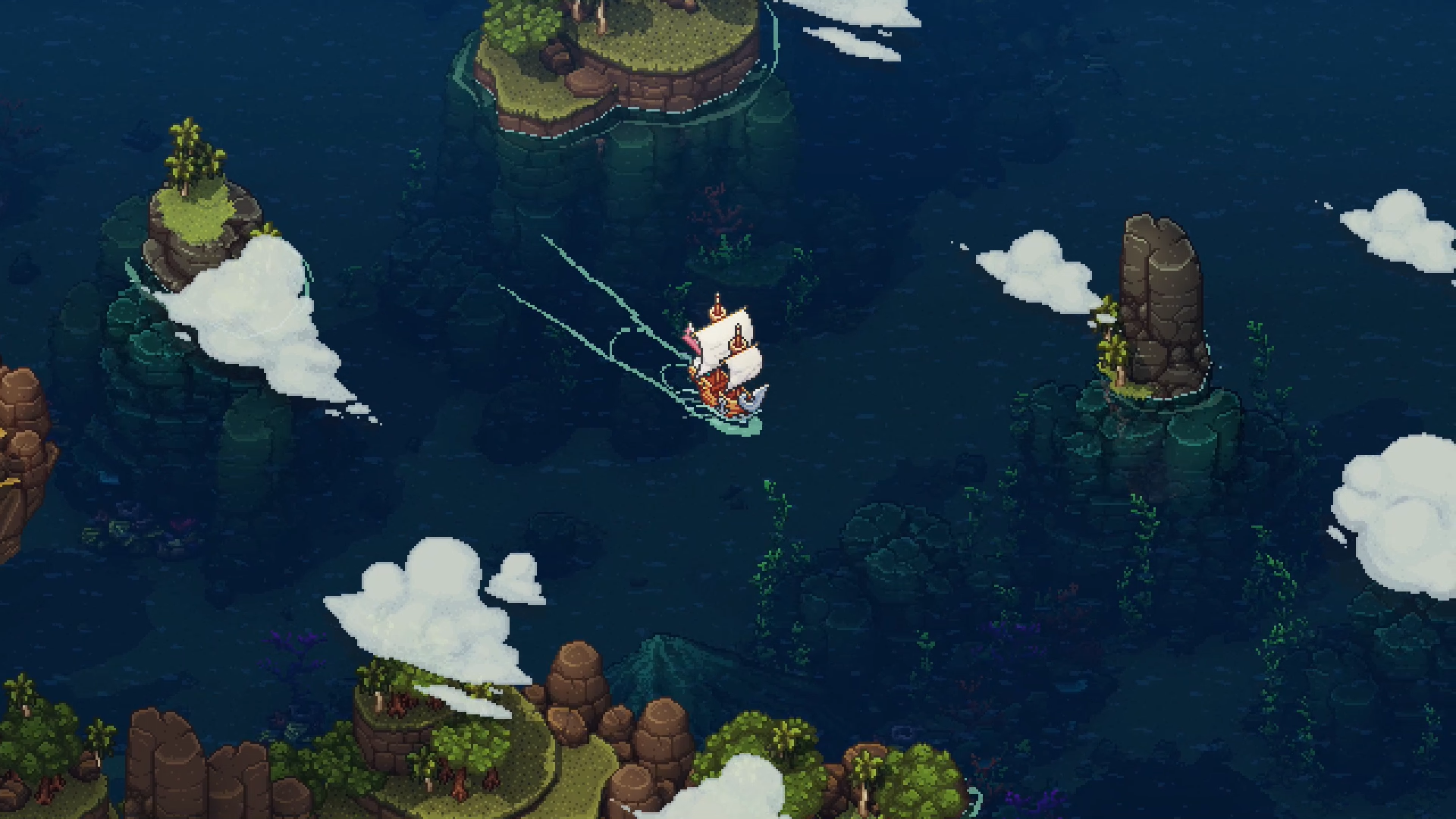 Day/Night system
With the power of Eclipse, you can control the time, and change the daylight in real time, needed to solve puzzle and progress in the adventure.
The music, composed in different versions for each time of the day, also adapts in real time.
Combats
The combats have no random encounters and no separate battlefield, and combine different systems seen in previous RPGs, like Chrono trigger's cross magical technics, and Mario RPG's (or Final Fantasy 8) active triggers to defend, repel, counter or enhance your attacks by pressing a button at the right time.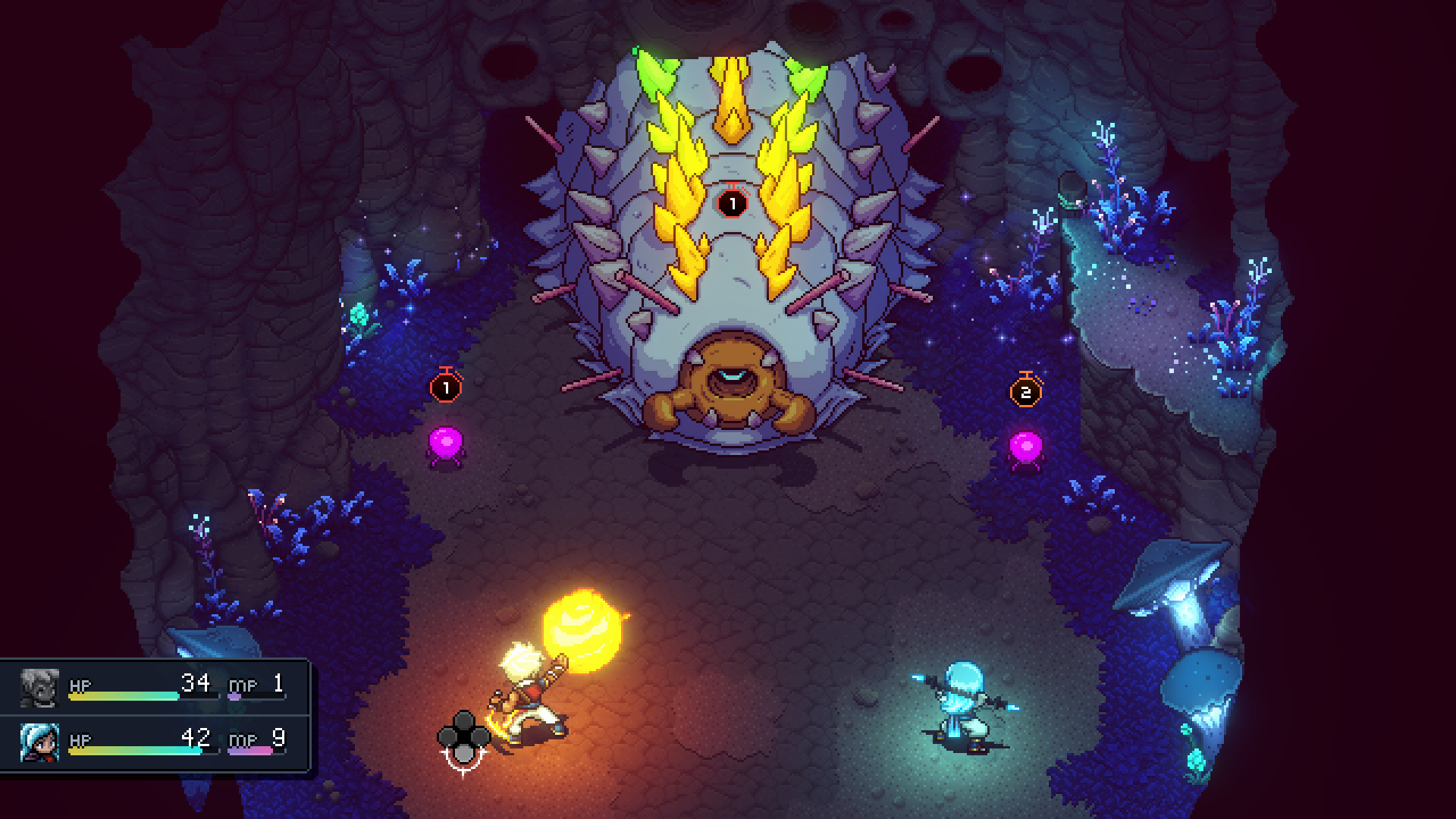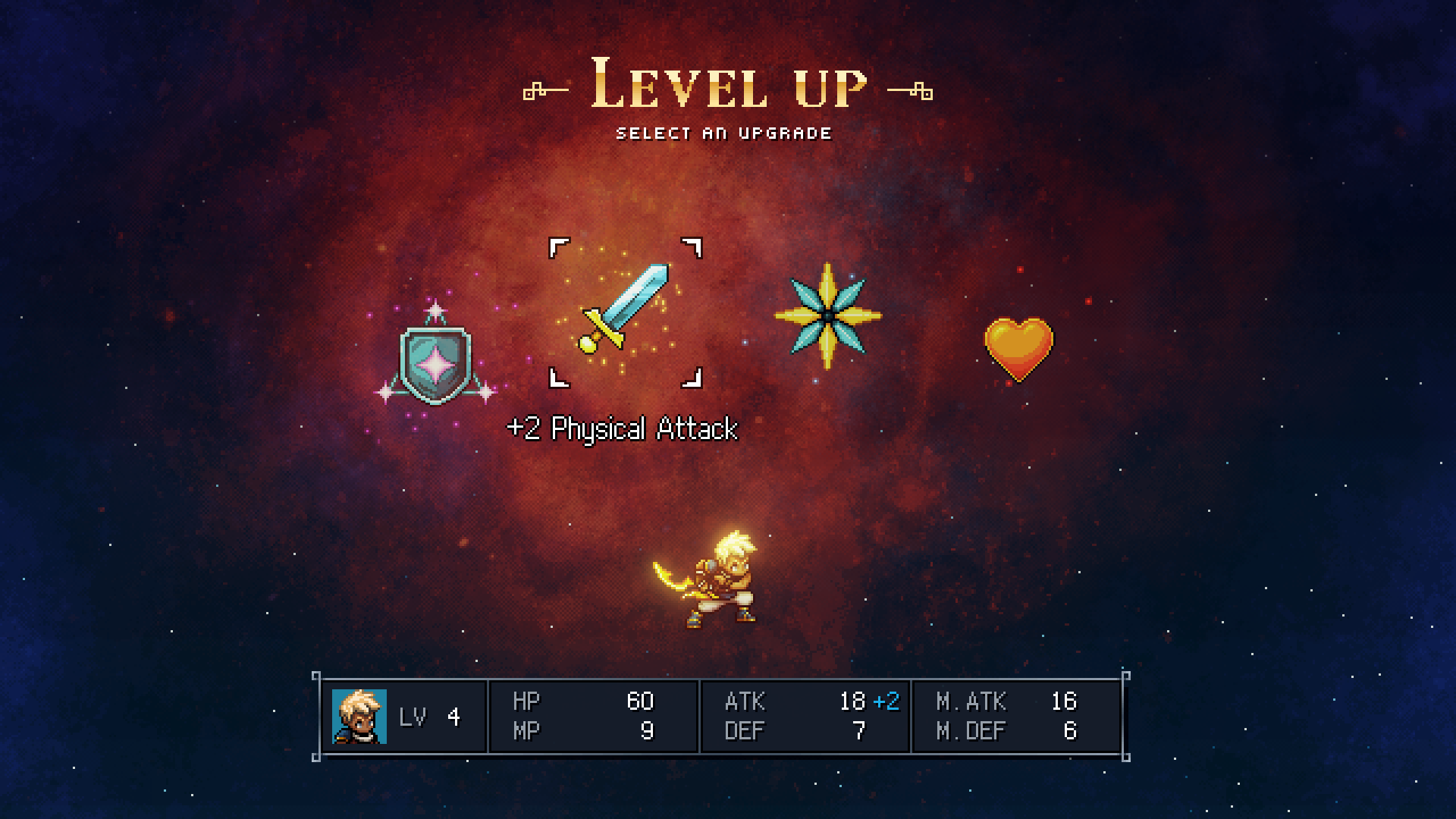 Preview and progress
The developers are sometime making a live stream on
their Twitch channel
to show the development progress and explain the battle system, or show day/night system.
There are also some music preview posted on bandcamp, you can find them on the kickstarter page.
Sabotage Studio should announce soon (Spring 2022) which console the game will be available to, and the backers will be able to choose the format they want (digital/cartridge, etc.).
It's currently confirmed for Steam and Nintendo Switch.
Personal note.
There was a RPG group on the forum but no thread yet, so I started one and wanted to share one of the game I'm expecting to play this year.
I just played and completed The messenger and discovered this one. I feel nostalgic to 90's RPG and this game reminds me of all the good old time (yeah, I'm old already!).
How many users are waiting for this game too ?
Some of you might even have participated in their crowdfunding?
Previous threads about Sea of Stars:
https://gbatemp.net/threads/sea-of-...d-by-chrono-triggers-yasunori-mitsuda.561889/
https://gbatemp.net/threads/sea-of-stars-is-a-turn-based-rpg-prequel-to-the-messenger.560335/