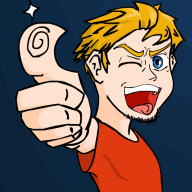 Joined

Jun 9, 2014
Messages

1,334
Trophies

1
XP
Country
http://i.imgur.com/jUfC0ku.jpg
http://i.imgur.com/a12hLIf.jpg
Since hearing about how some people's docks can scratch screens, I've been utterly meticulous about how I placed the console into the dock as well as how often I did so. I planned play in ways to minimize dockings, and when I did dock, I took around 8-10 seconds to actually slide the thing in. I've heard that some docks have a manufacturing defect, where the front piece actually bends inward and can pinch the console somewhat, causing scratches, but my dock has always felt sufficiently spacious, having no resistance when placing the console inside of it.
Now my screen is scratched. Fucking...
But here's the thing, as you can see, there is one scratch where dock nub touches the screen, but at least two in an arc more towards the center of the screen, which are incredibly unlikely to have been caused by the dock. In truth, they follow the arc my right hand's pinky takes when I lightly brush dust from the screen while I play in portable mode. Now, I've treated every inch of this console like an oxygen tank in a ring of fire since the very day I got it, and I can absolutely attest that nothing but dust, my skin, and the dock has ever come into contact with the Switch's screen. I've only ever taken it to the toilet, and have treated it with such delicacy and cautiousness that even my family has commented on whether or not the time I take in docking it is really all that necessary. The only thing I see as possible regarding the scratches closer to the inside of the screen is that either dust or my skin has caused them. No large particulates that can sometimes fall from the air, I use my breath to blow those off, I'm talking wispy little pieces of nothing that are almost invisible without the console on (or when using flash photography) and my soft fucking flesh.
I honestly feel rather betrayed by how things have turned out, and my only solace is in reporting this problem to people and by impressing on everyone just how careful I've been with the system. When you see a damaged Switch screen, it's easy to assume that the owner treats their electronics with disrespect and a devil-may-care attitude, but this completely changes the way I look at reports of screen damage with the Switch. I just hope my tempered glass protector arrives soon (and the adhesive doesn't fucking melt.)
It should be said, though, that without turning the console off and looking at it with an extreme viewing angle, the scratches are absolutely invisible. Still, after thorough cleaning, I can confirm that they are indeed there and they are indeed scratches.