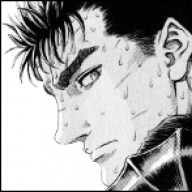 Joined

Jul 21, 2012
Messages

421
Trophies

0
XP
Country
I just managed, here are the steps:
- Download Ultimate-Switch-Hack-Script from github
- Install Guardian Force - Saturn Tribute NSP on your switch (I failed using Cotton2, Guardian worked)
- After the title was installed, from your switch dump prod.keys and title.keys using Lockpick
- Insert your switch sd card on your PC, move prod.keys and title.keys from sdcard/switch/ to your PC
- Now you can finally generate your game, launch Ultimate-Switch-Hack-Script
- Proceed to the main menu where you see the entry "6: Other functions?"
- After entering that submenu, proceed to "16: Inject a Sega Saturn game"

The rest is straight forward, it will ask you for the keys files you generated, it will also ask you for a 256x256 jpeg cover (non-interlaced, has to be less than 128k).

After the nsp has been generated, you can go inside the Ultimate-Switch-Hack-Script folders and find the uncompressed content of Guardian Force, here you can swap some files around. If you go back a few threads, you will see a Texture.tex file that makes the lower-right menu icon disappear, there are also ini files being shared with good settings for various games.

Hope it helps!
I always get a "Failed to create placeholder" error after installing the newly created game. The Icon on the main menu is always loading and i have to delete the installed saturn game. Tried it with Cotton2 and Guardian. Prodkeys are fresh and everything else should be alright too.
The script also throws an error "failed to match key".