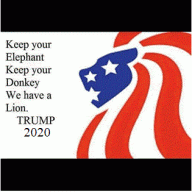 Joined

Dec 19, 2010
Messages

1,032
Trophies

0
Location
XP
Country
GOOD NEWS, EVERYBODY!!! Those of us who may or may not download software illegally are no longer to be call "Pirates". We are to be referred to as "Persons who are involved in the downloading of digital media." Thanks to San Francisco we can now erase the stigmatization of illegally downloading software, so we will no longer be thought of as criminals. Maybe GBAtemp will change its rules to reflect this change?
(No, I am not being serious.)
--------
From the
San Francisco Chronicle
:
The words "felon," "offender," "convict," "addict" and "juvenile delinquent" would be part of the past in official San Francisco parlance under new "person first" language guidelines adopted by the Board of Supervisors.
Going forward, what was once called a convicted felon or an offender released from jail will be a "formerly incarcerated person," or a "justice-involved" person or simply a "returning resident."
Parolees and people on criminal probation will be referred to as a "person on parole," or "person under supervision."
A juvenile "delinquent" will become a "young person with justice system involvement," or a "young person impacted by the juvenile justice system."
And drug addicts or substance abusers will become "a person with a history of substance use."
"We don't want people to be forever labeled for the worst things that they have done," Supervisor
Matt Haney
said.
--------
My favorite is the drug addicts one. Now instead of calling my siblings meth heads, I will now call them people with history of substance abuse.
I would like to know your opinion on this matter. Is this just going to far or was this needed to protect our "persons with justice system involvement" to be protected from "hate speech" in order to assimilate back into society?
Last edited by
morvoran
, , Reason: added link to source