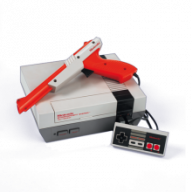 Well-Known Member
Newcomer
Joined

Jun 23, 2020
Messages

83
Trophies

0
Age

41
XP
Country

Hekate also has this function for emuNAND. If you use that, please be sure you're NOT flashing sysNAND!

@GCS
Could you please explain what you mean? I corrupted my emuNAND Boot0/1 using Choi, but have only ever done OTA upgrades of sysNAND, so I believe those are ok.
I think what you're saying is that if I boot into Hekate (via payload.bin using SX Tools) and Click Tools->Backup eMMC->eMMC BOOT0 & BOOT1, that this is an acceptable method to obtain my clean Boot0/1 files?
If so, how do I then restore those over the top of my EmuNAND ones that Choidujour corrupted?
I don't have full keys, and don't know of any method to obtain them, apart from flashing SX Core with Spacecraft, which I don't want to do. Launching Lockpick_RCM from Hekate doesn't yield full keys and neither does HB Lockpick. You don't mention a requirement for keys in the guide, but doesn't NXNANDMANAGER require these for a restore?
Thanks!
My Setup:
Mariko Switch + SX CORE (FW 1.3). SXOS 3.05. FAT32 EmuNAND (hidden partition), CFW 10.2 (Choi updated), OFW 10.2 (OTA updated).