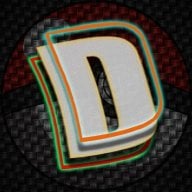 French o-MEGA modder
OP
Member
Joined

Oct 27, 2015
Messages

603
Trophies

0
Location
XP
Country
Hello Everyone, I am here to present a project that been a while that I am working on and that in private alpha release, it currently don't add a lot of thing but i think enough to make a thread!
​
The return of Shadow pokemon (Pokemon Distortion Sapphire)
(game icon)
Pokemon Shadow are back for pokemon Distortion Sapphire and even stronger than before! They will have new move and with all have dark type and shadow pokemon will all have a new move called Distorted Shadow! The new great lord will strike on the world to destroy the world and steal the primal reversion power!
and be ready for the final battle against him!
Volcanion
Hoopa
Ho-Oh
Regirock
RegiSteel
Regice
Reshiram
The destruction and chaos will rule the world (pokemon Chaos Ruby)
(game icon)
The ancestral pokemon are ravaging again hoenn and are even more powerful than before, some pokemon mutated and are ready to destroy the world! New Move and new form for some pokemon will appear but it will be a mystery!
and new boss!
Symbol will be fixed
A New story!
A new story for each rom hack and harder gym leader! All with mega evolution and 1 legendary!
This part is still in W.I.P
Will be available in multiple lang
New Mega evolution!
New mega evolution will be added, some are terrifying and other cute. But the power will be unleashed!
​
download link (only have model and texture, romfs or anything):
http://dradonhunter11.wix.com/pokemon-cr-ds#!mega-sinnoh-starter/f80k7
Mod integrity
There will be multiple version of the rom hack, some will include mod like busty may, play as hex maniac (OW) or even play as omega may
for now there is:
Red interface (50% done)
+ Mega Symbol (100% done)
What is planned:
Yellow Interface mod
Green Interface mod
Pink Interface mod
Universal primal symbol mod
New! Discord chat now available for entire modding community!
https://discord.gg/013MHngAGhX4jZAbp
Wanna help and credit
You wanna help and join the team to make the rom hack, pm me or contact me on skype by searching dradonhunter11!
Current team:
Dradonhunter11
@TheGreek Boy
@Jackus
@Rayzark
@derpy78
Translator team:
French:
@dradonhunter11
German:
Italian:
Japan:
Spanish:
Credit to:​
@Kaphotics
for PK3ds
@Reisyukaku
for Ohana3ds
@Asia81
for pack hack (all tool in one program, so nice!)
@Xeogran
for support and video!
and everyone that support me for this project
thanks!


​