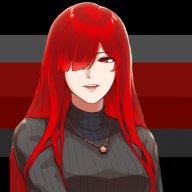 Joined

Jun 26, 2022
Messages

430
Trophies

0
Age

53
Location
XP
Country
Bodily autonomy is a human right.
If the state says, "You must have that pregnancy that will kill you," the state is wrong.
If the state says, "Sure, you were raped, but you have to carry that baby because I say so," the state is wrong.
If the state says, "Well, I know the baby will die 16 weeks into the pregnancy, but you know what, you have to miscarriage that."
The state. Is. Wrong.

These scenarios above are now inevitable in several states because a bunch of morally bankrupt outrage addicts supported authoritarianism. There's a reason why they have to smear everyone who disagrees with them as "an easily offended leftist," because otherwise they would have to argue why someone should be forced to carry a baby against their wishes. If compelled labor is bad, why is compelled labor (by the second definition of labor) good to you?

The right of course, does not have a coherent answer to this, because the positions of the right are incoherent by design. It's not about any real end goal, it's just about falling in line like good puppets.