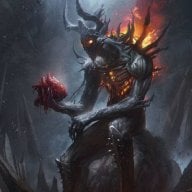 As above, so below
Member
Joined

Oct 19, 2016
Messages

556
Trophies

0
Age

120
XP
Country
Actually no. The government can't say that guns are illegal. because the supreme court has settled this semantic argument a long time ago. Arms = guns, this is a fact. If the house passed a law making guns illegal, it'd be struck down. Because it goes against the constitution.

As someone pointed out. Bodily autonomy is in the constitution under the 4th amendments. The bill of rights was reaffirmed under the 14th amendment. However. Bodily autonomy doesn't mean that you have the right to determine life or death of another body, that being the baby. Not even the court that decided roe v wade suggested this.

Men and Women are inherently different because of.. biology. The fact that women can give birth doesn't mean that they have the right to kill their child.
And, as we've seen as recently before with the recent bill regarding laws being passed through one level already, it seems that if you enact one little law or mandate here or there, eventually it will turn into quite the big issue later down the line. Funny how that also works in terms of stripping away a person's right to what goes on in there own body.
Both of those reasonings stem deeply from an overarching religious point of view. If in the eyes of the Constitution people should have their right to bear arms regardless of emotional attachment, y'know, because it's in the Constitution, then it seems odd that the double standard regarding the reasonings behind valuing the potential of life stem beyond the same emotionless base we've set for operating under.
Youre trying to make an argument that even no gun control advocates have ever seriously pursued. Partly because they're not dense and know it's a loser, but also because it would very likely backfire. "Arms" means guns ... and more!!! Cannons, swords, grenades maybe. But i know what youre thinking .... nuclear weapons? No, sorry. Because nuclear weapons are not ordinary equipment issued to soldiers in wartime. US v Miller, decided in 1939, says the 2nd amendment covers the "ordinary military equipment" of the typical infantry soldier. That phrase, "ordinary military equipment," implies that the arms available to "the people" under the 2nd amendment are of the same type and capability that the military issues to grunt soldiers. So not just AR-15's, but even select fire M4's and full-auto M-16's.

Should we litigate this issue further???
Actually, my thought process was more akin to the multiple, repentant opportunities taken to cover something with so many different labels that it causes you to stray from the logical aspect. I didn't intend to discuss 2A rights in an abortion thread.
Funny how manipulation works, doesn't it? How we continue to have all these convenient bastardizations of the sense of the term to get to where we are now. Of course I'm not going to argue about nuclear weapons, that's absurd. But so is the idea of thinking that it's the same way of thinking when it comes to abortions.
You people attach concepts and feelings and interpretations where you see fit, and it all stems from control. At the very base, an abortion is always guaranteed to be a survival technique, regardless of species, because of the high rate of complications, much less the procedure itself, that can cause death in the host. If the host chooses to abort for any reason, it's basic survival instinct. Taking away a person's right to even have basic control over it's own survival shouldn't have to be in the constitution, it's a basic right to life.