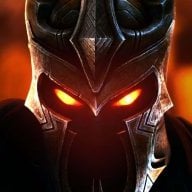 Joined

Oct 12, 2014
Messages

819
Trophies

0
Location
XP
Country
2. I mean hey look I am just also covering the entire base in case there is someone who attempts to try to argue that. At this point, I wouldn't be surprised if they tried just for a desperate attempt to defend anyways. Contraception I doubt is gonna be banned. What would that do? Condoms for example, don't kill a preborn child and they probably make money. I could go on, but I think you get the point.
Yes it's not like these "judges" have lied about Roe v Wade, it's perfectly safe. NOPE.
3. Did they require it? Maybe not, but they had much less of a reason to do so. Foster care could actually be given a reason to improve since once again, more people might end up there. It may be possible to also enforce the child support thing sooner too. In places that will restrict to extremely short times, it will basically be the moment they find out they are pregnant unless they find out before a time like 6 weeks. If it takes longer, then it might still not be possible but would be better then not at all. Odds are, people are also going to want it now and they may at least consider it so still a better attempt then nothing.
Again, talking nonsense. You're saying this as if losing one hand will force the other one to become more dextrous. The truth is, if they are now the ONLY option in some states, they'll have no incentive to improve at all as it's either them or nothing.