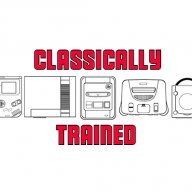 This is now a Spiderman thread.........
Member
Joined

Nov 19, 2008
Messages

1,378
Trophies

0
XP
Country
All i know is someone somewhere will take this Riivolution and MOD it, thats what we are all here for this whole forum is about MODDING and HACKING wii's and wii software.

I give it a month after release before we are all using the modded version of this with our backups on a USB loader.

Anyway im not that bothered as was said a few posts up, we can just patch the ISO's and play them anyway, and i cant really see that many game mods that are gonna be worth having anyway. FF4 and NSMBW are the exceptions here.

Anyway this is not complaining, just adding my 2 cents.