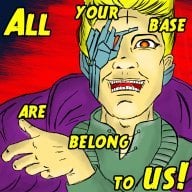 Well-Known Member
OP
Member
Joined

Apr 29, 2014
Messages

473
Trophies

1
Age

42
Website
XP
Country
11.14.2020 : V01.00 released !

11.15.2020 : V01.01 (very small update with line breaks added to the "Wifi" awards description, didn't realize there were shorter than the other descriptions of the game, making it possible that some would get out of border... sorry about that !)
Good news, everyone !
« Takt of Magic » English translation patch for Wii is officially published, and available for download at the following address:
Romhacking.net (V.01.01 - reviews are welcomed):
https://www.romhacking.net/translations/5756/
Google drive (V01.01) - alternate download link if Romhacking has issues :
https://drive.google.com/file/d/1h6cgaPoK82rOgraeQ7T5nBEWlmEaeaOw/view?usp=sharing
V01.00 to 01.01 update (only needed if you installed 01.00 before) :

https://drive.google.com/file/d/1cFbcpoEkB48Z7rscgZIkn2pgNzx6TEdu/view?usp=sharing
I also published a little promotional video you can watch on Youtube, and even put some unapologetic advertisement for my previous translation patches!
I'd really like to thank everybody on this thread for being so supportive.
However, if I may repeat what I wrote in the "readme" file, the people enlisted below deserve a particular praise for helping me at various step, making this patch possible:
I hope you'll enjoy playing the game as much as I enjoyed translating it, and don't forget to check on me from time to time on Twitter, for we shall meet again in 2021!
Yours trully.
---- previous message-----
Hello everybody !
My name is Brand Newman, and some of you might know me from the two previous English translation I did for the Wii, Earth Seeker (downloadable at
https://gbatemp.net/threads/riivolution-patch-earth-seeker-english-translation-for-wii-100.555772/
) and Ikeni No Yoru (AKA "Night of the Sacrifice, downloadable at
https://gbatemp.net/threads/riivolution-patch-ikenie-no-yoru-english-translation-for-wii-100.561324/
)
Now that I have introduced myself in such a "Troy McLure" way, welcome to the "Takt of Magic" English translation progress forum.
"Takt" is another Japanese exclusive title for the Wii, which had the particularity of using the Wiimote to draw "runes", that would function like incantations to summon spells in some sort of "Fire Emblem" tactical RPG.
The game is kind of hard to translate because it uses compression, and usually doesn't leave any extra space for the script, which means the translator has to decode the files, then strictly follow the length of sentences in order to make dialogs that are both short and understandable.
Luckily most of the text is contained within two files which can be roughly be described as "menus" on one hand, and "story" on the other hand.
Now, although the project is not quite finished yet, the menus are all complete and I have already started to translate the first chapters : so I'm planning on releasing the patch by the end of the year, but please don't take my words if it takes longer ! (beta test is always a long phase, especially with RPG.)

Anyway, here's some pictures of my work-in-progress, as well as a video of the first 8 minutes of the game.

Hope you'll enjoy them, and I'm looking forward to releasing the patch, whether beta or final, within the next months.
Yours truly.
General progression :
Pictures and fonts : 100 % (should be)
Menus : 100 %
Story : 100 %

Screenshots :