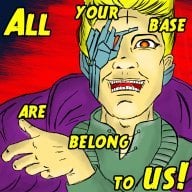 Well-Known Member
OP
Member
Joined

Apr 29, 2014
Messages

522
Trophies

1
Age

42
Website
XP
Country
07.20.2022 : UPDATE : English translation for the "Odekake Earth Seeker" DSiware available at the following address:
https://drive.google.com/file/d/1bFpio_fXQfq1wPGTIDCGsHWSCUPUcUMZ/view?usp=sharing
07.18.2022 : UPDATE - ODEKAKE Edition of 2.03 patch is out! This provides compatibility with DSiware "ODEKAKE EARTH SEEKER", for which I'll be releasing a translation patch within days.

04.30.2020 : UPDATE - EARTH SEEKER TRANSLATION PATCH AVAILABLE IN LOWER FONT CASE (+ more improvements - see page 6 for more details
V02.03 modifications :
https://gbatemp.net/threads/riivolu...lation-for-wii-100.555772/page-6#post-9033426
Download links :
Lower case font (preferred) :
https://drive.google.com/file/d/1LYKLi4cwEshzO-fxrhqcUH3HGJN2IwYO/view?usp=sharing
Upper case font :
https://drive.google.com/file/d/1eiR9ZJ6sM7sQBw03gKDUX6UQ9h1q4RmD/view?usp=sharing
Hello everybody,
I'm happy to announce the beta phase has come to an end, and present you with what
should
be the final version of the Riivolution patch for Earth Seeker on Wii.
As usual, please refer to the README FIRST document if you want to modify and ISO instead of using a retail disc.
I also added some information for those who are struggling a bit to find the P.A.S. parts of Adam's armor, as well as an Ocarina patch if you want to make it easier.
Thank you to everyone who liked my posts and/or left me a kind message : it was highly appreciated.
Hope you'll enjoy the game now, please find below two new videos of advanced parts of it (little bit of spoiler, be warned!)
A very nice day to all!
Ultimate guardians techniques
Adam's (re)birth
--- PREVIOUS POST ---
01.06.2020: initial release of V.01.00 BETA
01.08.2020 – V.01.01 BETA: minor script corrections
01.10.2020 – V.01.02 BETA: flickering menu modified in warehouse
01.11.2020 - V.01.03 BETA: minor script corrections
01.26.2020 - V.01.04 BETA: main story corrections finalized (sidequests & Adam resurrection in progress)
Greetings everyone !
I know I come a long time after the game was released, but I just wanted to share the new English translation patch I did for the game "Earth Seeker" on the Wii, as it turns out no complete translation was ever released (at least to my knowledge).
Now I know a couple of people tried, and I'd like to take the opportunity to thank Doombringer, Wyndcrosser, and Quantico for their previous work, which helped me a lot when I first attempted to translate the game.
I don't know about the others, but I know Wyndcrosser especially met difficulties with modifying the ISO, because of what I think is a bug in Wiiscrubber: I can only guess how frustrating it must have been, and I really want to say that none of what I did could have been done without Wyndcrosser paving the way.
Anyway I made a Riivolution patch, but it can also be used to modify an ISO if you put some efforts in it (
tutorial
is provided in the README file enclosed): just remember that playing it on the real Wii will need to use Partition Builder instead of simply reparsing with Wiiscrubber.
About the patch : unless I'm mistaken, there shouldn't be any Japanese left. Please keep in mind it's BETA though, and that (most importantly) I'm neither Japanese nor English, which means I might have done a few mistakes for which I'd like you to give me feedback.
Also I had to make some compromise, whether because of the limited space I had, or because some parts of the script had to be adapted a bit, so it might feel a bit "barebone" sometimes, but I hope you'll enjoy it anyway.
So without further ado, please find below the link to download the Riivolution patch:
DOWNLOAD LINK :
https://drive.google.com/file/d/1LYKLi4cwEshzO-fxrhqcUH3HGJN2IwYO/view?usp=sharing
If you wish to modify the ISO instead of using a retail disc, below are the links for the necessary tools:
As well as a small video of the first 15 minutes of the game translated:
And some screenshots I took for you to compare:
Please feel free to post here any screenshot of misspelling, grammatical error, translation mistake… and if you enjoyed the patch, please let me know as well!
Have a very nice hunt for Heritage!