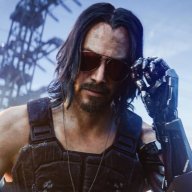 Active Member
OP
Newcomer
Joined

Mar 29, 2019
Messages

29
Trophies

0
Age

39
XP
Country
I have a Xbox 360 S RGH console with FSD3 that is running just fine but it's not getting any younger. I'd like to get a later revision of the XBOX as a backup and do a fresh install and add Aurora.
Firstly I'd like to backup my profile and Game saves, and I understand that all this stuff is found in the "content" folder. I also believe that the content folder also includes loads of other content. I specifically want to know what folders have the game saves and profiles in them, so I can just copy them over. I've got part of the answer from other sources but never quite enough info for me to do anything with certainty. There are a few things that I found while searching that I wanted to double check are correct and I was hoping you guys could help me.
1) The NXE dash has the function to backup the profile and saves among other things to other storage, but I read somewhere that if you have a RGH/JTAG console with FSD/Aurora it's best to use xexmenu instead of the Microsoft dash to backup these things, as doing so may cause issues. Is this true?
2) I read that moving this content to another console should be seamless and I won't need to do anything as the saves are tied to my profile and not my console. Is this true?
I've been out of the loop for ages so I've forgotten most things RGH, so if the answers are covered in some
tutorials
you can link I'd be very greatful for a shove in the right direction.
Thank you