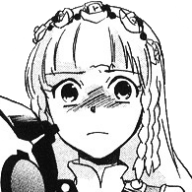 Joined

May 20, 2015
Messages

939
Trophies

0
Age

24
Location
Website
XP
Country
Welcome to the (semi)official RetroArch/Libretro cores thread for PS Vita
Small disclaimer: Make sure you are on Firmware 3.60 with the latest HENkaku exploit! It is recommended to ensure you are on the latest revision of HENkaku by navigating to henkaku.me via the Vita's Web Browser.
For detailed explanations on RetroArch itself, please consult the Libretro wiki at http://wiki.libretro.com/index.php?title=Main_Page for non-Vita specific questions.

If any bugs are present in any of the Libretro cores or exist within the RetroArch UI itself on the PS Vita. and are not acknowledged in the main post, please report them here. The goal of the article is to provide as much information on what works and doesn't work currently alike on the PS Vita port of RetroArch and the Libretro cores.
Latest Nightly Builds:
http://buildbot.libretro.com/nightly/playstation/vita/
Current Version: August 5th Build, RetroArch version 1.3.6
Latest Stable Builds:
N/A
Current Available cores (package name/emulator name/emulated console):
2048_libretro.vpk - 2048 core
catsfc_libretro.vpk - CatSFC(Snes9x 1.36), SNES Emulator
catsfc_plus_libretro.vpk - CatSFC(Snes9x 1.36), SNES Emulator + Improved Sound(?)
dosbox_libretro.vpk - DOSbox 2f5a, MS-DOS Emulator
fb_alpha_cps1_libretro.vpk - FBA Cores CPS1 0.2.97.28, Capcom Play System Emulator
fb_alpha_cps2_libretro.vpk - FBA Cores CPS2 0.2.97.28, Capcom Play System 2 Emulator
fb_alpha_neo_libretro.vpk - FBA Cores Neo 0.2.97.30, SNK Neo-Geo MVS/AES Emulator
fceumm_libretro.vpk - FCEUmm (SVN), NES Emulator
gambatte_libretro.vpk - Gambatte v0.5.0, Game Boy Emulator
genesis_plus_gx_libretro.vpk - Genesis Plus GX v1.7.4, Sega Genesis/Master System Emulator
handy_libretro.vpk - Handy 0.97, Atari Lynx Emulator
mednafen_ngp_libretro.vpk - MednaFen NeoPop v0.9.36.1, Neo-Geo Pocket (Color) Emulator
mednafen_vb_libretro.vpk - MednaFen VB v0.9.36.1, Virtual Boy Emulator
mednafen_wswan_libretro.vpk - MednaFen WonderSwan v0.9.35.1, Bandai WonderSwan (Color) Emulator
nxengine_libretro.vpk - NXEngine 1.0.0.4, NXEngine (Cave Story/Doukutsu Monogatari) Player
picodrive_libretro.vpk - PicoDrive 1.91, Sega Genesis Emulator
prboom_libretro.vpk - PrBoom v2.5.0, Doom Engine
quicknes_libretro.vpk - QuickNES v1, NES Emulator (Low Accuracy)
snes9x_next_libretro.vpk - Snes9X Next v1.52.4, SNES Emulator (High Accuracy, slow!)
vecx_libretro.vpk - VecX 1.2, Vectrex Emulator
Current Bugs:
Global
Save/Load-States are nonfunctioning (Files are created but are unable to be loaded).
Fixed in August 5th Nightly.
Core Specific
fb_alpha_neo_libretro: High megabit ROMsets crash the program.
(Seemingly) Fixed in August 5th Nightly.
fb_alpha_neo_libretro: Memory Card is not saved (Emulation does not detect virtual Memory Card in compatible games). UniBIOS returns to default settings on each ROMset loaded.
gambatte_libretro: .gb/.gbc ROMsets unable to load (Kickback to Quick Menu).
Fixed in August 5th Nightly.
mednafen_ngp_libretro: Cannot load more than one ROM in a single session (Application Crash).
mednafen_vb_libretro: Half of the screen is rendered in spite of picture format.
picodrive_libretro: Cannot load ROMsets (Application Crash).
nxengine_libretro: Imported savegames from another Libretro port crashes on inventory load (Application Crash).
2048_libretro: Unable to load core (Kickback to Quick Menu).
snes9x_next_libretro: Cannot load ROMsets (Application Crash).
Fixed in August 5th Nightly.
P.S. For Moderators: Please close this thread, as it has been moved to the proper subforum here!