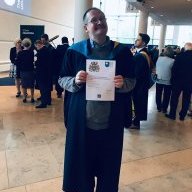 Philosolosophising
Former Staff
wizlon said:

How odd, I was just saying to a mate at work that one of the only reasons to own a (PAL version) Sega Saturn was to play Sega Rally, and here it is.

I dunno, there's also Duke Nukem 3D, Exhumed, Virtua Fighter 2, Virtua Cop 1+2, Nights, Burning Rangers, Shining Force 3, Mighty Hits, Alien Trilogy, Athlete Kings and a few others. Although Burning Rangers and Shining Force 3 can be a bit costly these days. A Japanese/US Saturn is definitely preferrable though.

CockroachMan said:

But anyway, you can have a really APPROXIMATION in some cases, and thanks to emulation, we're able to know games that we would never be able to play otherwise. I, for instance, never had a PSX, but thanks to our friend ePSXE, I was able to know a bunch of PSX classics like Silent Hill and FFIX. Same goes to a bunch of japanese SNES games, Neo Geo games, etc..

I agree CM, they're definitely useful. I use Mame and PC Engine emulators, they're great for reasons just like this where you can't afford or get the real thing. It's just the people who say that they're better then playing on the real machines that annoy me. It doesn't happen alot on here but on other forums I visit I've seen it alot, the Xbox 1 fanboys are the worst. The emulators on it are great, but use them to replace the original machines? I wouldn't say they're that good!

And I play my translations and rom hacks on a real machine! I've still got my old backup unit and most of the translations/hacks run fine, but you're right, it's another thing that emulation is handy for as backup units are a bit rare these days.

jesuschristmonkeyballs said:

TrollyDave - Yeah but you can't save/load snapshot states on the original console, so piss on them.

Cheating bastard!

Nah, I read through the whole thread and I can see your point with password systems and the NES. Like Law said though, that's not what most people use them for so it's another thing that changes the whole experience.

QUOTE(FAST6191 @ Jun 24 2009, 05:39 PM)

On the other hand it looks like I am going to pick a fight with TrolleyDave. First off allow me to side with you on the matter of people out and out dismissing the actual hardware in favour of emulation, that does not fly in any way shape or form. I take issue with the implication that emulation can not reach a perfectly acceptable point.

That over you skipped over the issue of controllers but if you will allow it I will skip that on account of the fact that my little boy frame and the friends it had definitely had no cash back when so third party controllers were all the rage.

Onto filters, resolution I can happily ignore for the same arguments listed (not to mention bordering an image to effectively retain the same resolution* is not all that hard) but I suppose it is the rom hacker/reverse engineer within me that wonders if things can be made better than they were. Also as well as cheap controllers small cheap TVs and being in the PAL region did not help.

*let us not start on pixel aspect ratio.

Failing that stuff like

http://www.reghardware.co.uk/2009/05/01/git_crt_emulation/

(I know that is new but there are equivalents) and a s-video out do wonders for me although I do find it immensely ironic that I have to kick cycles over to making things "worse".

Finally a comment that will earn me a kick in the grapes will start off with me going for the implication that you are a graphics whore the likes of which we see around here every so often. Something along the lines of I am playing these games for the game, to do so generally requires me to forgo graphics whore tendencies*.

All this being said if I never have to see another RF switch "spider" like I did back when then life will be good.

*it is not a concession in my mind at all to say that the 16 bit era 2d work is some of the finest around and there my point loses clout in a serious way.
That's not picking a fight, asking if I spilled your pint, that's picking a fight!

I'm not saying emulation can't be perfectly acceptable, it is at the minute specially if all you want to do is play the games. I've still yet to come across an emulator where games look or sound exactly the same. In most cases it just doesn't look as good on the emulator as it does on a telly with the original consoles. Hell, even playing my SNES on my LCD telly doesn't look as good as it does on the standard telly. It adds pixellation to it, which is basically what happens when you play it on a monitor. If you hook it up to the telly like you said it probably improves it alot, but like in the case of the SNES emulators not all the graphical effects are emulated properly so it still wouldn't look quite as good.
I thought about putting a bit in about the controllers. The N64 is a perfect example, trying to play a N64 game on anything but a N64 pad feels completely wrong. You can get a USB version of or adaptor for most of the old pads (even the VCS stick!) these days though. Although I'm not sure if you can get them in Xbox form so maybe I should have included it thinking about it.
I guess I can kind of agree with you on the graphics whore thing in a way, but for some games changing an element of it can change the gameplay experience. Take SM64 for example. On the scaled down DS version the graphics don't have the same cartoon quality they did on the N64 version. They're pretty damned close all thing considering but they're not quite as good. That changes the experience a little. It's the same with an emulated version, a sound or graphical element not emulated properly can change the experience and thus only giving you an idea of how it played. Take the Outlaws game reviewed above, if yu put that on say an Amiga and lost half the detail but kept the gameplay 100% intact it still wouldn't be as fun of an experience as playing the version shown above. I'd rather play the version that gave me the most overall enjoyment graphically, soundwise and gameplay wise.
It's like playing your favourite version of a particular game on whatever system it was best on. Take Desert Strike for example, I'd much rather play the Amiga verson over any of the others. The MD version has exactly the same graphics but it's missing alot of cool sound effects from the Amiga and the SNES version has the exact same sound as the Amiga but the graphics look chunkier and it looks a little squashed. Overall the Amiga version is the most enjoyable so that's what I play. There's Megadrive versions of games that I play over the SNES versions, there's Specturm games I play over the C64 versions, it's all about the gameplay experience!