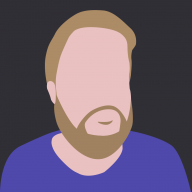 Joined

Apr 4, 2016
Messages

151
Trophies

0
Age

26
XP
Country
that doesn't make sense to me, what if you go offline for sometime, then reset your system and updated using a game cartridge? nintendo can't just ban ppl if they updated their firmware offline right?

Anyway, you can always do a system wipe with tegra explorer. That should remove bannable traces like backup nsps, custom profile pictures and etc..
Well, there is not a single cartridge that has 14.0.0 on it yet because it's not required by any games. I don't even think there are any games that REQUIRE 13.1.0 or 13.2.0 either, so technically you couldn't have gotten the current update offline.
I do not think it would result in a ban anyways, because like you said there is a mechanism built in to update while offline via the cartridge and there is no way they are temporarily hard coding in version numbers for which there are no games with cartridge updates and then removing them where there is. Even if there was no mechanism to update offline via the cartridge, I still very much doubt updating with Daybreak and going online with a newer FW than you were last online with would result in a ban.
People give Nintendo way too much credit for what they may possibly be looking for, yet they can't even detect a custom firmware. Every single one of their consoles since the Gamecube has had a softmod done on them faster than any other console of the same generation.