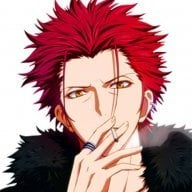 Well-Known Member
OP
Member
Joined

Jul 13, 2014
Messages

1,515
Trophies

0
XP
Country
The day many of us were fearing finally arrived 3 days ago
Sony computer entertainment officially tweeted this
"Online services for PSP title Resistance Retribution will be discontinued as of May 15th, 2015. Thanks for playing!
2:10am - 11 Feb 15 "
Official link below
https://mobile.twitter.com/PlayStation/status/565331914266247168
Article to it below
http://m.digitalspy.co.uk/gaming/ne...-to-be-discounted-in-may.html#~p4iqsiWWqNDyB5
Well it may not affect many of you
Those of us like myself and approximately 200 (maximum) people will be affected by this because it's something we play Daily and its an amazing online game for the PSP
Not better than STAR WARS BATTLEFRONT RENEGADE SQUADRON CURSE YOU GAMESPY RIP ♥
but it's definitely in the top 5 list.
I just wanted to create this thread to inform many of you who may not be aware of this and finally i wanted to inform many of you who are disappointed about what you are going to play after this game goes offline
About the only actively played psp online game remaining Phantasy Star portable 2
That game has online and myself and a few others play that game which is awesome by the way.
You can chat and fight in teams of 4 against monsters.
It's like monster hunter but with online and better.
If you're interested in playing let me know when you have the game and we can play. That game is the last actively played psp game after RR.
More information about it below.
http://en.m.wikipedia.org/wiki/Phantasy_Star_Portable_2
If you're still unsure what the game is like it's basically in simple terms a open world Rpgish game.
Well that concludes my euolgy for Resistance Retribution
-Soon to be gone but never forgotten
I will forever remember your retarded way of taunting dead players.