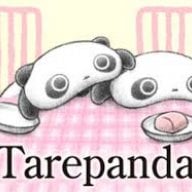 Well-Known Member
OP
Member
Joined

Aug 15, 2007
Messages

583
Trophies

1
XP
Country
Would it be within the realms of possibility to have a subforum in the Wii Hacking section for newbies.
Hacking Basics or something
With basic guides like this one.
http://gbatemp.net/index.php?showtopic=120338
stickied for the halfwits amongst us.
I am heartily hacked off with the level of abuse given to people who like myself have often googled endlessly but do not understand all of the technical terms and concepts and so ask for help.
Telling someone to google a term is usually pointless. I remember googling wads some months back I just got lots of results using the term but not explaining what it is. So I was no further forward.
At least if there is a subforum the techys can have their space in peace and only the very tolerant will venture into the Hacking Basics forum to help us newbies.
And there could be some basic stickies that explain the terminology as they go along.
Please is it possible?