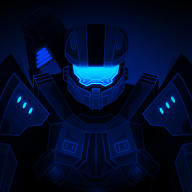 Joined

Sep 28, 2017
Messages

1,295
Trophies

1
XP
Country
Is it possible to convert codebreaker cheats?
Due to engine differences not all codes will work when converted, some that require buttons can't be used given the RAW engine doesn't use any form of conditionals for that sort of deal. You can't make assembly based writes using the RAW engine either, which means all the fancy stuff like walk through walls, or some of the multiplier based codes, etc. will not work at all. Only super basic things like "Infinite Lives" are things that would work. I already have my bases covered with all the different code engines out there and of course the RAW engine.
I have actually been establishing databases for each corresponding engine as we speak, I've been creating cheats and adding them to each of them, anything that's possible WILL be there in the corresponding databases. I can utilize my knowledge and my new direction on the project to make this magic happen faster and more optimally. The public WILL be given something they should have gotten a long time ago, just like my NDS cheat databases, you WILL get quality content from me, you WILL get the best of the best if I can offer it, slacking and half assing isn't my middle name nor part of my vocabulary, unless of course I am calling something out for what it is. The journey will be long, but I will make it worth the wait, if you guys and gals have some patience, this will work out quite nicely. I am so excited about it that my stomach feels funny (maybe I am just hungry, who the hell knows, either way it feels funny lol).