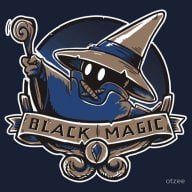 Don't worry Captin we'll buff out those scratches.
OP
Member
So i am currently writing a research paper for my AP Human Geography class and upon researching, making a statement upon whether or not Religion has an affect on a countries economic growth.
Now the main point for my paper is my thesis statement so I want each of my paragraphs to pinpoint back to my thesis supporting it well enough which I would like to say it can be done easily but I have to also cite my work and i don't want to use such a random site. If anyone could help a fellow temper that would be great, and if anyone wants to see my Intro paragraph or
my thesis statement
i would be more than gladly to share it with you.
Thesis:
"
I believe that a country and its economy is determined by its work ethics performed by the people in life as a whole through hard work and achievement and not solely on the religion"
EDIT:
The question(s) I'm responding to.
"
Is there a relationship between religion and economic development? What is that relationship? Does a country's religion or religiosity impact that country's economic development?"
Any information or advice would be great and thanks in advance?