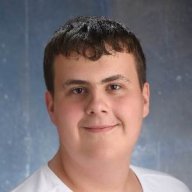 Lil' Buffer Overflow
OP
Member
Joined

Dec 28, 2016
Messages

160
Trophies

0
XP
Country
Amiibo Duplicator
v2.0.0

​
ami² lets you easily duplicate your stored game data between Amiibos. You can copy to the same character, or even a different one. Use this easy tool to have two identical Amiibos, or to see what moves other characters have in SSB.

​

Supported games:
To-do:
Thanks to:
AnalogMan for helping me with building .cias, and refactoring my code!

HiddenRambler for pointing me towards an undocumented nfc:m command that returns the Amiibo's AppID.
FAQ:
Q: It tells me to enable the SM patch. What is that?

A: It's a patch that enables us to use the nfc:m service, that makes fetching AppIDs possible. If you are running Luma, go into Rosalina, select "Process patches menu...", and select "Patch SM for the service checks".

Q: It tells me that my Amiibo is not initialized. Why is that?

A: Because there isn't any save data on the Amiibo. Please update to v2.0.0: we don't have this problem anymore.

Q: I duplicated my Amiibo, but the character is still the same. Why is that?

A: You can't change what character your Amiibo is. It's a read-only value.

Q: I'm stuck in a loop!

A: Force-shutdown your 3DS by holding the power button. Try to reproduce the issue, and submit it on our GitHub. Sorry for the inconvenience.
FBI QR: