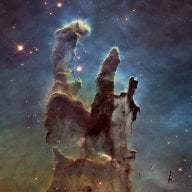 Joined

Oct 14, 2009
Messages

465
Trophies

0
XP
Country
The mods work fine for me with 2.1.3, infact I dont think I've tried them with 2.1.3b.

I've just re tested 1.32 with PS-Phwoar! and the game loaded fine with HEN 2.1.3.

The mods for 1.27 and 1.32 are your builds (great job BTW

)

Ive tested both the EU and US versions of GTAV with all update versions (1.00,1.27,1.32) and everything works fine for me.

Are you loading the mod before you start the game? because I noticed that if you try and load the mod after the game has loaded it always crashes the game.

One thing I did notice is that the background on the menu for 1.32 is transparent. Is that intentional or is that a bug?
That's a bug with the menu drawing, I'll push a fix for that, I thought I already had. I tried launching multiple times, all without the game running. I'll give it a few more tries, do you exit the browser after jailbreaking, then reload the browser and start binloader?
This is what I do, start ps4, jailbreak, exit browser(user guide), relaunch browser(user guide), launch binloader, then send the payload with netcat.