This gets asked often enough that I figured I'd show how I do it.
Open to constructive feedback...if there are better ways to do this, pleae let me know. This is just what works for me.
Here is my current installation of Cuphead.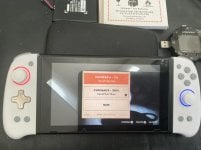 I have a "special" 200% save that is about to have an unfortunate "accident"*
*(I'm going to delete both of my current saves for the purpose of this demonstration.)
Let's also simulate destruction of my game saves from Tunic as well (they are a little bit different content so it's worth it for demonstration sake.)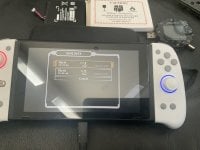 <tragic accident happens here>
Oh noes!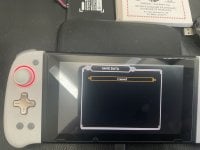 Everything is gone!
Fortunately I have a backup of my emunand. I extract all my data from the backup of my *NAND using
NXNandManager
and a copy of my prod.keys that I retrieved using
LockPick_RCM
. (can also use a Sysnand backup here)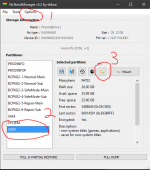 Following the red numbers in the graphic above we will:
1) supply the prod.keys file
2) Highlight the USER partition
3) Click the Yellow folder to explore the USER partition. (folder greyed out? Check your keys in step 1)
You will now see the following (you might have to hit DropDown labeled "A" to get to the /saves directory)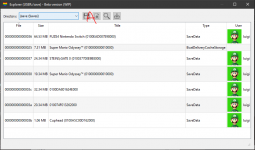 Highlight the games you want to pull from your backup and then right click and select "
Save as..."
You will get a popup asking which directory you'd like to extract files into. I typically create a new one (based on the date/time) so I can keep track of my extractions.
You should see the following if everything was done correctly so far..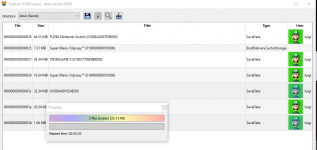 Click the little red X on the progress popup so you can dismiss the window. you should now click
File
and then
Unmount
your backup. It's important to do this if you have mounted a real filesystem...corruption hazard. Finally select
Exit
as we're done with XNandManager.
You should now have a directory full of a bunch of files that start with "00000..." like so (I'm only doing two games for this demonstration...)

Grab the .rar file from
here
and unrar it unto a new directory.
(I creatively named mine "
extract nand gamesave.")
Copy your 00000.. files into "
extract nand gamesave/save/"
directory.
Mine looks like this now:

Now go back up one level and click
run.bat
.
A black Command window will pop up and a whole bunch of text will stream by but once it disappears you will have the extracted saves in your
out
directory like this:

Back on your switch, fire up
JKSV
. In my case, you will see that since I've had a tragic accident and just reinstalled my games I have no game saves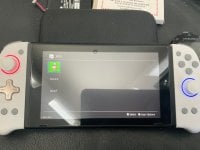 You will need to press
(X) User Option
(see the bottom right.)
Now select
Create All Save Data
and press (A)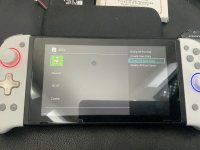 Press AND HOLD (A) for Yes to create your directory structure.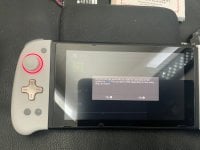 Press (B) once it's done and you should have some new icons in JKSV like so: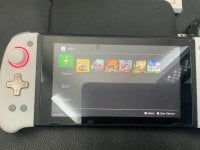 press (+) to exit out of JKSV and (Home) to get out of HBMenu.
Now comes the tricky bit…
Copy the contents of the .
../out
directory above onto your Switch under the /JKSV/<game name>.
I use
sys-ftpd-light
on my Switch to move files around but you could remove the SDCard and copy them using Windows just as well.
In my example the first set of files (Cuphead) look like this:

That data needs to be moved here:

(Directory path)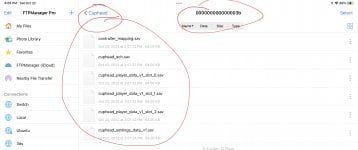 (Files)
And this set of files (Tunic):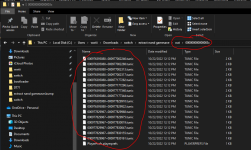 Will go here:

(Directory path)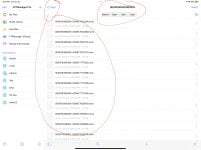 (Files)
The finale…
Now we fire up JKSV once more but this time things look a little different.
Click (A) on your profile and then (A) again on the game you want to select to restore: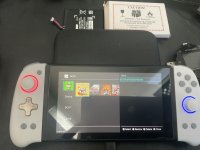 (It's our save directory we extracted from the Nand backup.)
Slice down to our restored directory
but this time click (Y) again to restore it.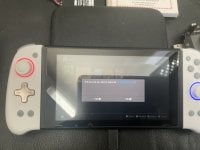 Press and HOLD the (A) button to confirm that Yes, you want to restore the backup games saves to the actual game installed on your Switch.
and
voila!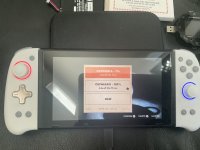 All that hard work is restored!
Let's see it again for Tunic (because the files are a little different in their format…I'm simply showing the process is still the same,)
Fire up JKSV again, navigate to our game saves and click (Y) to restore again…
Press and hold (A) again to confirm restore processes…
exit out of JKSV and HBMenu, fire up Tunic and…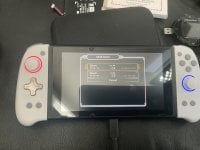 Once again all our save data has been restored!