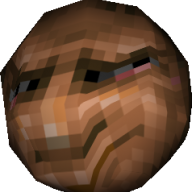 Joined

Mar 30, 2013
Messages

543
Trophies

0
Website
XP
Country
The creators of the R4, R4i, R4i gold etc have released an update patch for the R4i Gold 3DS to support version 6.0.0.11 today.
This update requires to run the typical update file but after, you need to cut a signal line on the main board.
In order to make your r4i gold 3ds support 3DS6.0.0-X,you need to update your r4i gold 3DS with r4i gold 6.0 patch. Please follow the instructions below carefully:
1.Visit our site:
www.r4ids.cn
, download the latest WOOD R4 V1.60 kernel (have to re-download it even you did it before).
2.Download the r4i gold 6.0 patch
3.Unzip r4i gold 6.0 patch to the root directory of your tf card.
4.Get a NDSL/NDSi or a 3DS which system version is below 3DS6.0.0-11.
5.Run R4iGold_3DS60_Patch_NDSi_3DS.nds to update your r4i Gold 3DS card.
6.Attention: do not power off your console during the updating process.
7.After updating your r4i Gold 3DS card successfully, open the shell of your card, see the PCB picture below, cut off the signal line as shown by arrow in the yellow oval.
Note: Don't cut the line before the patch updating done!!!
8.Now, your r4i Gold 3DS card can work on 3DS 6.0.0-11
You can also update your r4i Gold 3DS card on a NDSL in case you can't enter wood menu with your card.
1.Just get a working flashcard(like R4, AK2, DSTwo and etc) and boot up
R4iGold_3DS60_Patch_NDSL.nds
2.Take out your working flashcard from the NDSL and insert your r4i Gold 3DS card
3.Press KEY_A and the updating process will begin.
4.After updating successfully, you need to do the same as above step 7(cut off the signal line).
This is what they said on their page:
Note:

This patch updating is little different as before, please see the instructions in the "readme.doc" step by step carefully! the key point: doing the patch updating for your card first, then cut off the signal line(on the PCB) by a knife as required on the picture...

(Don't cut the line before the patch updating done!!!)
Source:
http://r4ids.cn/news.htm
Filetrip download:
http://filetrip.net/nds-downloads/flashcart-files/download-r4i-gold-600-11-3ds-patch-f32090.html