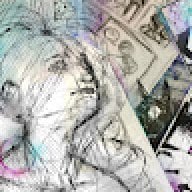 Joined

May 20, 2022
Messages

4
Trophies

0
Age

24
Location
XP
Country
Hello!

I just hacked my Wii U for the first time using tiramisu, and was able to get Nintendont up and running to put Game Cube games on the Wii U home screen. They all work and run fine, but I would like to be able to use my Wii U gamepad instead of always getting out a game cube controller.

I spent the day looking around online trying to find a solution/ how-to, but have been having trouble finding:
1) recent information post-2018
2) information involving Tiramisu and not Haxchi or Mocha
3) written in a way that's understandable to someone whos new to Wii U hacking.
4) involves the games staying on the Wii U home menu ( i know this might be a silly request, but it's all about the vibe of the games being THERE ya know? )

If anyone has any information on what I should do, or knowledge to let me know if I need to just accept defeat I'd be extremely grateful!

In case it's helpful this is how I got the GC games up and running to begin with:
1. put ISOs in the game's files for Nintendont, and opened each one 1 time with the Wii side of the console to make the nincfig file.
2. used Technomoon to make the isos into Wup files
3. placed them in the install folder in my SD card for wup to install them
4. installed them to a USB stick to appear on my home menu on the Wii u.
5. I use a USB adapter thing made to connect to computers + an original GC controller to play them atm


Thank you!