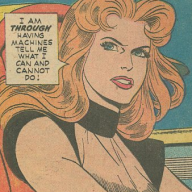 Well-Known Member
OP
Member
Joined

Jul 25, 2022
Messages

168
Trophies

0
XP
Country
So, our old Wii was previously modded, this is many years ago now. I got it out because I wanted to play the GameCube Mario Party games with the microphone, which is impossible on Wii U unfortunately (which I'm still figuring the ins & outs of homebrew on it and trying to keep records of what I've done with it and how things work).

The thing is, I have no idea how it was modded or if any modifications were uninstalled. The homebrew channel is no longer installed. I want to say that at the time because it was still a current system I refused to let any "permanent" modifications happen, but I can't say for sure. So I was wondering, since I have no idea what was done, what's the safest way of reinstalling the homebrew channel and running the syscheck app to find out if IOSes were patched? I don't know all the old ways Wii hacking worked, or the current ways, so obviously I'll have to at least research how it's done now. I also don't really know if he did anything physically to the console (but I don't think so?), so I should likely check that somehow as well but I wouldn't know how to check it out.

I suppose knowing what model of Wii it is might make a difference, it said RVL-001 on it, it's black and has the GameCube disc reader & controller ports & memory card ports. If that's not the right info, let me know what I need to check and I'll get back to you. Any help is greatly appreciated.