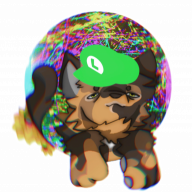 If you read this, I'm now your mother
OP
Member
Joined

Aug 8, 2018
Messages

947
Trophies

1
Location
XP
Country
I made that PSA, and this thread is show tell you why. I'll be covering all of the latest and greatest VR/AR announcements from October to December aka New Years Eve


* * *
October 15th, the HTC Event:
First off, we have HTC announcing their new VR headset, the Vive Flow
This is meant to be a "lifestyle device" that takes the form of large glasses. They're meant not for gaming, but for health and relaxation purposes such as meditation. Featuring a $500 price tag, the Vive Flow features a 3.2K resolution with a 100° FOV, and a 75Hz refresh rate. The only way you can control it is with an android phone, with which you get an app that lets you use your phone as a 3DOF controller.
The Flow weighs in at 186g, designed with comfort in mind and is meant to be easily wearable for extended periods of time.



***
October 21, the Varjo Event:

Varjo is the company that makes the absolute best VR and AR headsets out there currently. That being said, they're nowhere near cheap, and have primarily been producing enterprise (non-consumer) headsets for as long as they've been around. That changed yesterday, when they unveiled the Varjo Aero.
The Varjo Aero is a consumer-based headset (their very first), featuring a 115° FOV and a 90Hz refresh rate. Those are pretty standard, but what Varjo is known for is their crystal-clear displays. The Varjo Aero specifically boasts a massive resolution of 2880x2720 PPI, meaning each eye individually has an impressive 7,833,600 pixels. In other words, the Varjo Aero has a retina resolution display, wearing the headset has the clarity of looking at something in real life.

The halo headstrap, according to just about everyone who has tested the headset, agrees that it comes with the best headstrap and head support of any headset out there today.

This may sound amazing, however there are a few important caveats; the most important being that the Varjo Aero will cost you $1,990, or £1,990 depending on your region. This is just for the headset alone, not including the controllers or base stations.

The second thing to note: The Aero doesn't contain built-in speakers or a microphone; there is just a standard audio Jack on the headset to connect your headphones. But if you're buying this headset, you're likely buying fancy audio equipment regardless.

All that being said, there's no built-in audio and it will do some damage to your wallet if you can't easily spare $2k+, but the headset's visuals beat anything you will be able to get access to for at least the next 5 years. With a retina resolution display, the only thing holding visuals back on this headset is your PC itself and the games.


***
HIGHLIGHT OF THE YEAR #1
October 25, the Pimax Event:

Pimax has announced the Pimax 12K QLED. This headset will be running dual 6K displays that are both 5620x2720, at 200Hz for the max refresh rate. As well as a 210° horizontal FOV, and 135° Vertical, nearly hitting the FOV of the human eye itself. The headset also has built-in eye tracking with Dynamic Foveated Rendering and automatic IPD adjustment. The headset is entirely self-tracked, but also has the option to be used with SteamVR Base Stations after purchasing a different faceplate for the headset. Also mentioned was face-tracking of some sort, and inside-out fullbody tracking using the cameras on the headset itself. It will not only function as a PCVR headset, but comes with a Qualcomm Snapdragon XR2 chip that allows for standalone VR, meaning you can play without a PC, buying applications from the Pimax store. It will also support fully wireless PCVR, with either WIFI 6E or a WiGig connection using two DisplayPort 1.4's.

The price? $2,399. But the interesting thing Pimax is offering is that if you already own a Pimax headset, you can trade it in and that headset's price will be deducted from the price of the 12K QLED.
The headset will be available in Q4 of 2022.


***
HIGHLIGHT OF THE YEAR #2
October 28th: Oculus Connect
Blade and Sorcery is being ported to the Quest 2! GTA: San Andreas is currently in development for the Quest as well.
Oculus has announced their new, in-development headset codenamed Project Cambria, featuring full color passthrough for Mixed Reality experiences, potential facial and eye tracking, and pancake optic lenses for great displays. This will not be a part of the Quest family or a replacement for the Quest 2, though it will be compatible with Q2 applications. Instead, it will be a higher-end headset "On the higher end of the price spectrum", not meant for everyone, but for more serious VR users. It's in development currently, aiming to launch next year.
Also announced was that Oculus has AR glasses in the works. More details coming later down the line.

Lastly, Facebook is changing their company name to Meta, and rebranding as a Metaverse company, and that they will be removing Facebook (Meta) account requirements on several of their platforms.


***
That's all for now, but look forward to new updates.