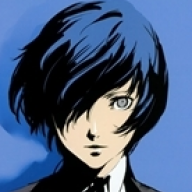 Joined

Apr 6, 2015
Messages

529
Trophies

0
Location
XP
Country
hi all,
i recently bought a Wii U console that i'm waiting for to come to me from amazon de
sometime in april.

and since im new to wii u hacking's side.
(it's not the same like the orginal wii).

i have some important questions reguarding wii u hacking that i would like to ask before i homebrew my system in 2021.

1) Can i still add funds to my NNID on Wii U in 2021? or do i need to do it via nintendo's website using a Nintendo account with NNID linked?

2) what does a used wii U mean? that it:

-won't need the intal setup process

3) if it is used, it won't have an account on it?
also can i use my account from my switch/3ds or should i use a totaly new one with diffrent email etc?

4) can i use the same mii as on my 3ds/switch? or a new one for wii u?

5) for hacking the wii u, and running GC/wii games is it best to:

-to run games via nintenodont/USBloader gx + usb flash drives like on wii?
-bulid injects for wii/gc games using the wii/GC inject scrpit program and install the games to wii u?

6) for installing Wii U/Wii/GC games, is it best to:

-install them to NAND (system memeory)
-or to USB flash drive?

7) for storing Wii U games on usb, can i use a usb flash drive? like a 128gb, usb 3.0?

8) can i change the language of my system to english? as the wii u im getting will be in german.

9) can i install WUP-GX2 as a channel instaed of running it from HBL?

10) can i use the gamepad to control wii games like metriod prime 3, fire emblem RD, pokemon BR etc?

11) since i have saves for wii/gc game from my wii, can i use them on my wii u, and how do i get them to work with the inject wii/gc games?

12) since i can run wiii/gc games via injects, i won't need to hack my Vwii portion of my wii u? or should i mod that part aswell?

13) what wii u games cannot be played with the gamepad only?

14) since im getting the 32gb wiiu (black), how big is a full NAND backup? 29gb? and should i do a full backup or just the requeried stuff without the MLC dump? (8gb/32gb).

thanx.